If you want to create and sell online courses on WordPress, you're going to need a learning management system or an LMS. LearnDash and LifterLMS are currently the two most popular LMS plug-ins for WordPress, but they have significantly different approaches to what they bring to the table. In this article, we'll outline the differences between these two LMS plug-ins, LearnDash vs LifterLMS, and see if they'll be the right fit for your WordPress site.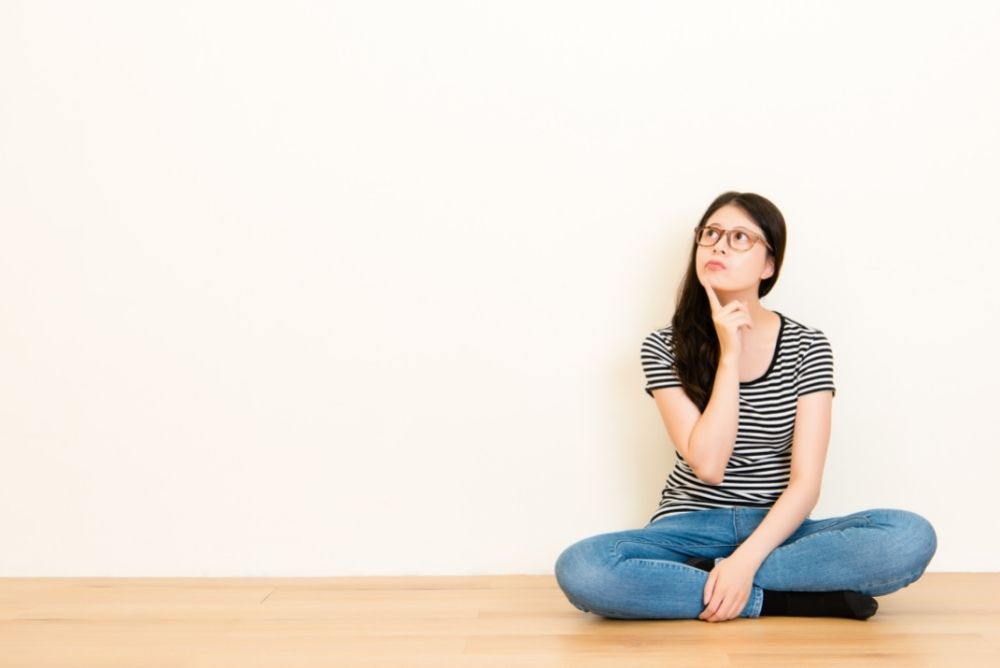 LearnDash vs LifterLMS
LearnDash has long been a frontrunner in the WordPress LMS plug-in market, but its competitor LifterLMS has steadily been making a name for itself as well with its more holistic approach to managing an online course site.
We'll be comparing four different aspects of these two LMS: their course builders, customization and design flexibility, their monetization and eCommerce options, and of course, their value.
Course Builders
LearnDash markets itself on its powerful and easy-to-use course builder. It is specifically the only WordPress LMS currently widely available that lets you clone your lessons and reuse them for other online course packages. It also has its famous Focus Mode, which integrates the online course seamlessly as part of your WordPress site.
LifterLMS has a relatively intuitive drag-and-drop course builder as well. It also has some additional features that LearnDash's course builder may not have, like assigning instructors to online courses. Still, LearnDash edges it out with features like the Gradebook, Focus Mode, and module cloning.
WINNER: LearnDash. If you're looking for a dedicated learning management system through and through, it's hard to go wrong with LearnDash.
Customization and Design Flexibility
It isn't easy to find an eLearning WordPress theme that doesn't work well with LearnDash, including several free WordPress themes for online courses. While these often work just as well for LifterLMS, it does have its dedicated premium LaunchPad theme, which allows you to change a variety of design elements of your online course site, like typography, layout, colors, and more. It also comes with native theme options as well as a repository of more than 600 fonts.
WINNER: LifterLMS. There's a reason why LifterLMS's LaunchPad theme is popular even for WordPress sites that don't use other LMS plug-ins. Paired with LifterLMS, however, you have an extremely responsive and versatile design interface for your WordPress site.
Monetization and eCommerce
LearnDash allows you to sell courses using one-time payments via Stripe, Paypal, and 2checkout without any need for additional plug-ins. However, one of LearnDash's most significant drawbacks has always been its limited subscription and membership functionality. If you want to sell memberships or subscriptions to your online courses, you will have to find third-party integrations like MemberPress, Zapier, and others to facilitate them.
LifterLMS, on the other hand, offers Stripe, PayPal, Authorize.net, and a WooCommerce add-on all in their $360/year Universe Bundle. This allows online course creators to sell subscriptions to their online courses, automate tax calculations, and schedule sales. That's all on top of LifterLMS's built-in nifty eCommerce features that allow you to offer coupons as well as free trials.
WINNER: LifterLMS. LearnDash has options for eCommerce that any WordPress online course site administrator can use out of the box, but they are admittedly not as flexible as what you would get with LifterLMS and its add-ons.
Value of LearnDash vs. LifterLMS
If you're on a budget, it may seem that LifterLMS is the winner right off the battle of LearnDash vs LifterLMS. Unlike LearnDash, LifterLMS offers a free version that can functionally help you create and sell online courses on WordPress. However, you might be better off with LearnDash, depending on what features you need.
For example, LifterLMS only has a manual checkout built-in for monetizing your online courses. If you're looking to integrate online payment gateways into your WordPress online course site, you'll have to buy Paypal, Stripe, and other add-ons for $99 each. This might end up costing you more than LearnDash's $159 Basic package, which already includes built-in monetization options as well as other features.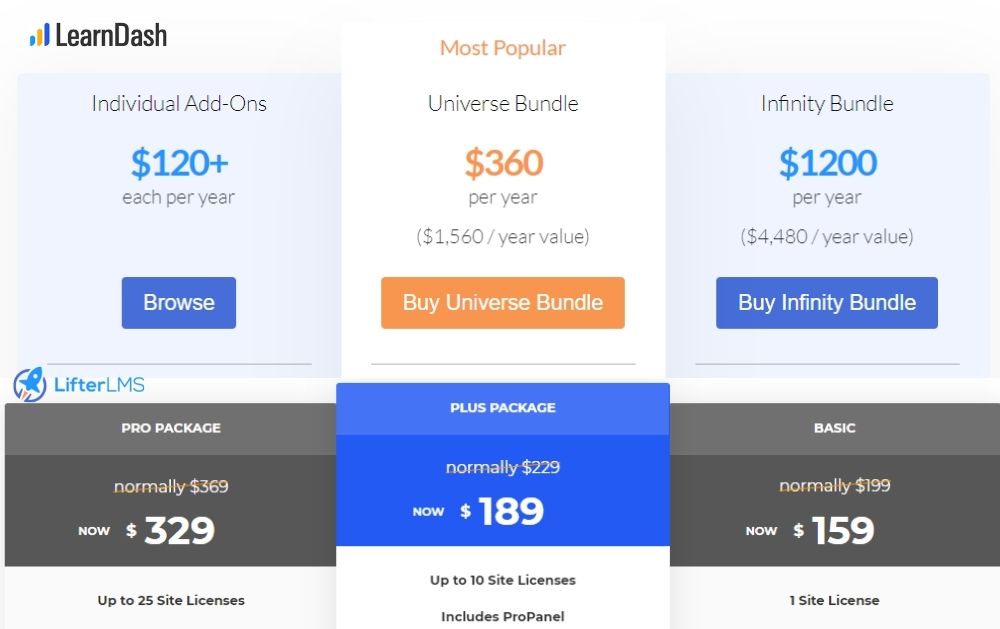 Conclusion:
Ovrall, I believe that LearnDash will give you more bang for your buck overall. However, while LifterLMS does offer you the tantalizing option of spending no money at all, you might want to take a look at other free WordPress LMS plug-ins to see which one is more suited for your online course site.
That said, if you want a WordPress LMS solution that fully leans into learning management and online course building, why not check out Owwlish? Why hit your head against a wall just to offer great courses to your learners? Owwlish allows you to add a course to your WordPress site in a breeze without all the complex plugin configuration and setup. Plus, if you ever decide to change website platforms and go to something like Webflow, Owwlish allows you to move your courses over in seconds versus rebuilding all your courses from scratch!
It's Time to Start Building Your Online Course
As you navigate the realm of LearnDash and LifterLMS, evaluating their merits for your online course creation journey, one crucial consideration remains: finding the ultimate solution that seamlessly aligns with your needs. However, in the midst of this comparison, let's not forget a game-changing alternative that promises a streamlined experience without the complexities of plugin configurations. Enter Owwlish, a brilliantly easy online course platform that beckons creators of all types to step into a world of effortless course creation.
Why struggle with intricate decisions when Owwlish offers you the opportunity to effortlessly integrate courses into your WordPress site? Owwlish's intuitive interface eliminates the need for convoluted plugin setups, empowering you to focus on what truly matters: delivering exceptional content to your learners. Furthermore, Owwlish's versatility extends beyond the confines of WordPress, enabling you to seamlessly transition to other platforms should your needs evolve.
With Owwlish, you're not just embracing a platform; you're embarking on a transformative journey that prioritizes simplicity, efficiency, and your learners' growth. Take a step forward, explore Owwlish, and unlock a world of possibilities for your online courses.
Related Articles: