WordPress is one of the, if not the most versatile content management system on the internet. You can do almost anything with your WordPress site一and this includes having an online course business. Here's our quick and easy tutorial on how to create online courses on WordPress with the new LMS: Owwlish.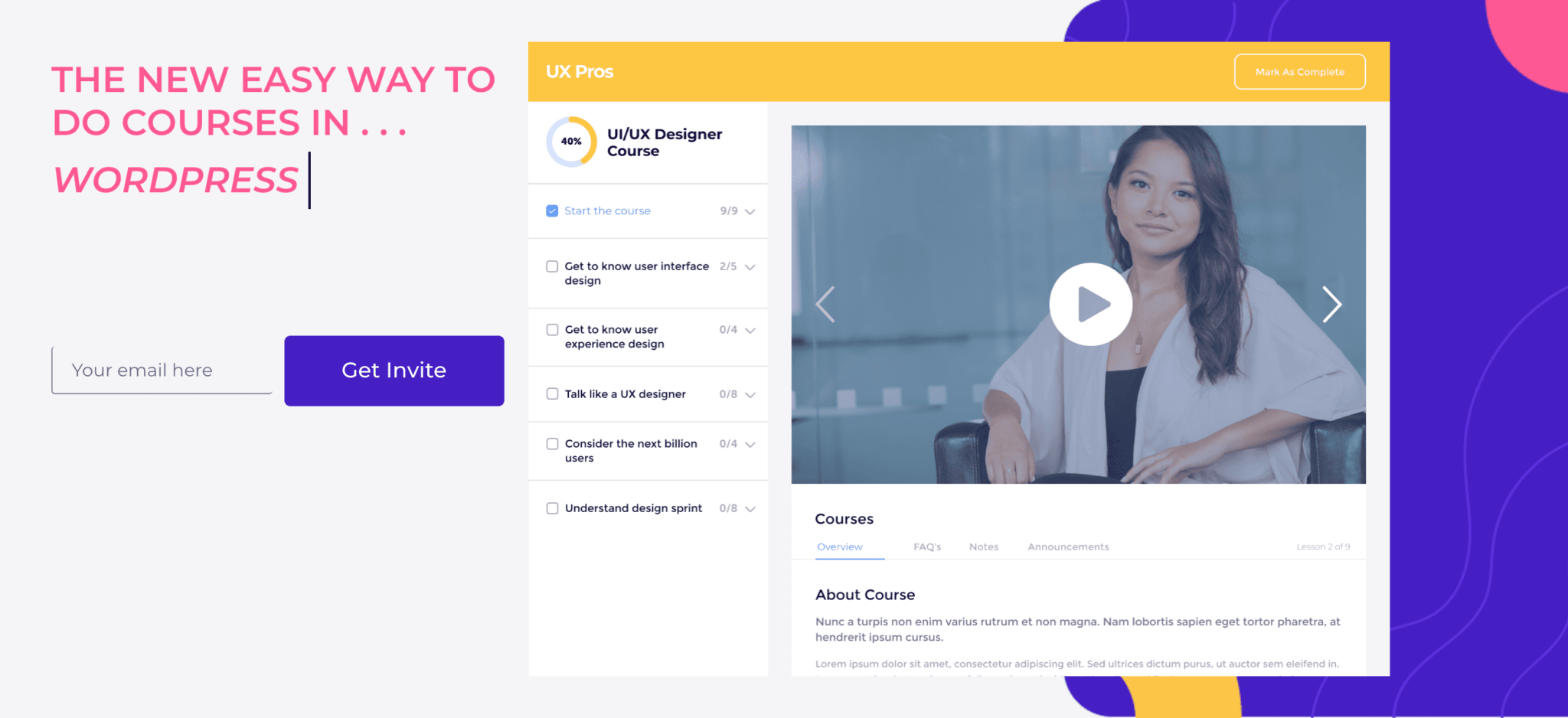 HOW TO CREATE ONLINE COURSES IN WORDPRESS
Step 1: Set Up Your WordPress Site for Online Courses
Before we go into the nitty-gritty of building an online course, this article assumes that you already have an existing WordPress site for your business. If not, we highly recommend visiting the official WordPress.org site to get you started. It takes less than an hour to set up your online storefront, a must-have investment in this highly digital day and age.
Step 2: Use Owwlish as Your LMS
So alright, you want to venture into the booming market of e-learning and have readied a WordPress site just for that very thing一good call. WordPress, being the biggest CMS or content management system on the web, also boasts the biggest app marketplace, offering over 50,000 plugins that let you tailor your website to your needs. We're in that market for a learning management add-on or LMS, software that builds and manages, and sells online courses specifically. Just download an LMS and install it on your site, and voila! You are ready to accept enrollment for your online classes.
However, it's easy to get spoiled for choice with so many options, so if you are looking for an LMS that is both affordable and easy to use, we recommend Owwlish.
Owwlish is a new LMS that offers the essential features you would need in creating an online course. You can start with the basic plan which is completely free but gives you everything you would need to set up a simple online course. This includes the ridiculously easy way to organize modules and lessons and even upload videos for your course lessons!
Step 3: Build Your Online Lessons
Before we get started on how to build your online course with Owwlish, here's a brief overview of everything you need to plan out to finally build that online course:
Select a Topic for Your Online Course
According to the Online Course Report, some of the most popular online course topics involve web development, data science, English language, and digital illustration and design. In other words, people are looking to learn practical skills that will have them equipped for the modern, globalized workforce. Don't think that online courses are only for people looking to get into IT. There's also a huge market for people learning for personal self-improvement, and there are plenty of creative and self-help courses rushing to fill that need. At the end of the day, go with your passion and expertise, and everything else will follow.
Construct a Lesson Plan
Start with defining a course objective: a concrete goal that is feasible to achieve in a single course. Map out the steps you and your students need to take to get to that goal, each step corresponding to a lesson or module, and you have a course outline. Pepper in some tests and quizzes in between to assess your student's progress, and you have your lesson plan.
Set up Your Price Page For Your Online Courses
It's easy to price a fish, less so a fishing lesson. You can work out an appropriate benchmark by researching similar products on the market while keeping in mind the average income of your target demographic. A survey done by Podia shows that a majority of online course providers price their offerings far below market price. Their data finds that the average online course is $182.59 and that a new course creator can reasonably price between $50 and $100 per course.
STEP 4: HOST YOUR OWWLISH ONLINE COURSE IN WORDPRESS
Now that you have selected a topic and constructed your lesson plan, let's get into the steps on how to set up Owwlish for your WordPress site.
Installing Owwlish Integration plugin on your WP site
Download the latest zip file of the WordPress Owwlish Integration plugin here.
Upload the Owwlish Integration plugin to your WordPress site by going to Plugins and clicking on Add New.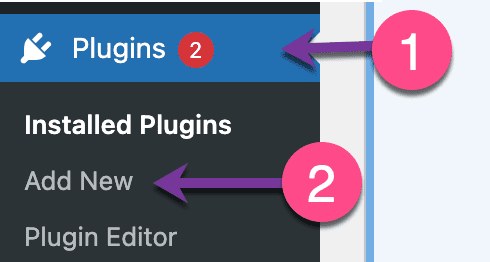 Click on the Upload Plugin button, select the Owwlish integration plugin you downloaded earlier, and click on Install Now to activate it.

After installing your plugin, activate it and you can now set up your site to integrate with your Owwlish account.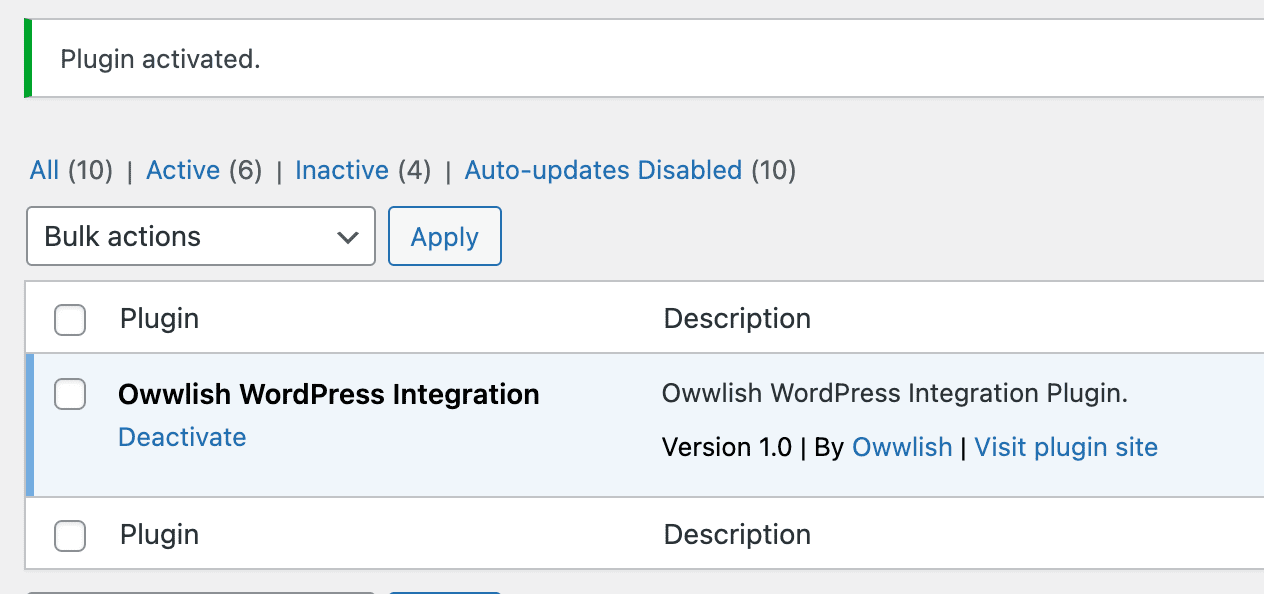 Connecting Your Owwlish Account to Your WordPress Site
Hover over Owwlish from your WordPress admin sidebar and click on Settings.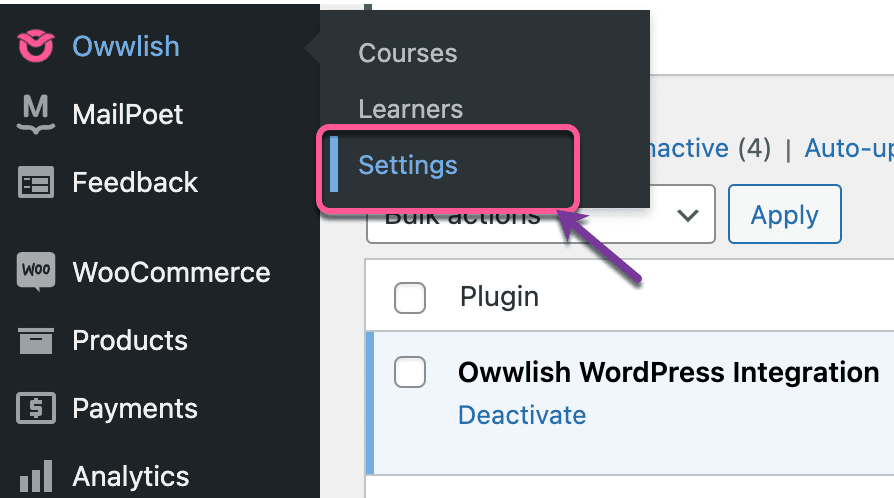 You will be redirected to a page where you can connect your Owwlish account.
Click the Connect button and you should be taken to the Owwlish online app where you can log in and connect your account.

Log in to your Owwlish course creator account and when prompted, click on the Authorize button.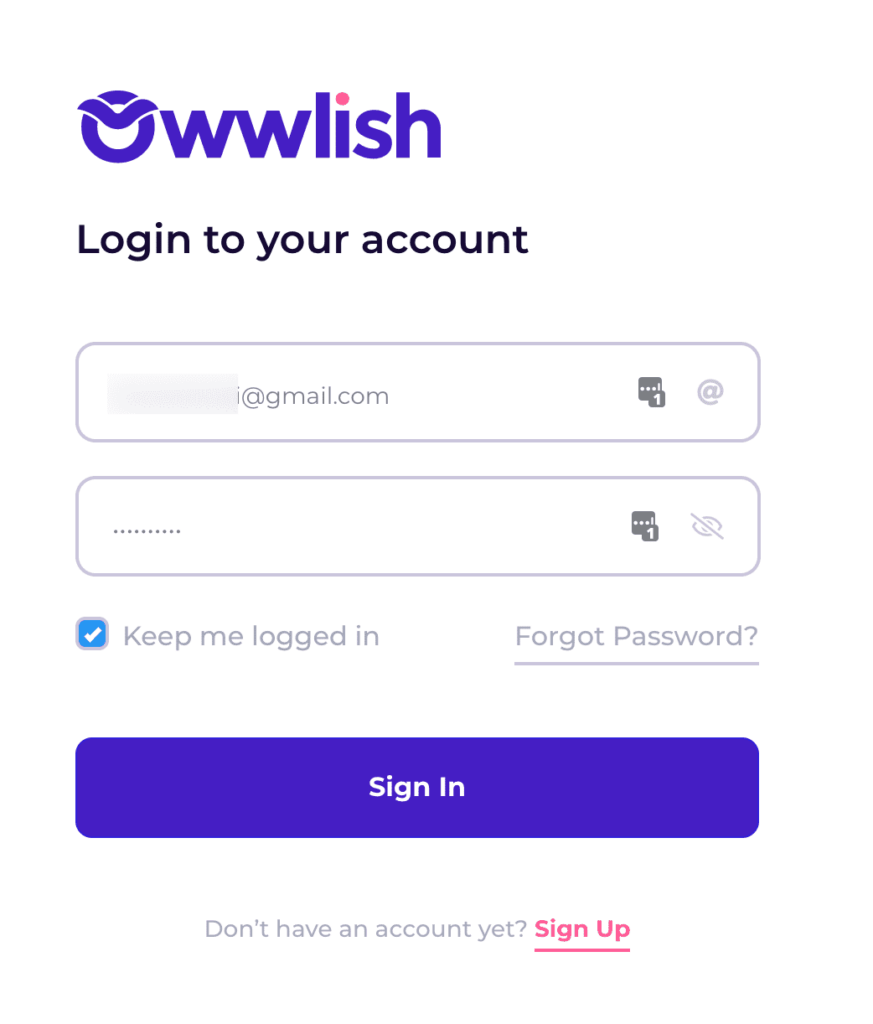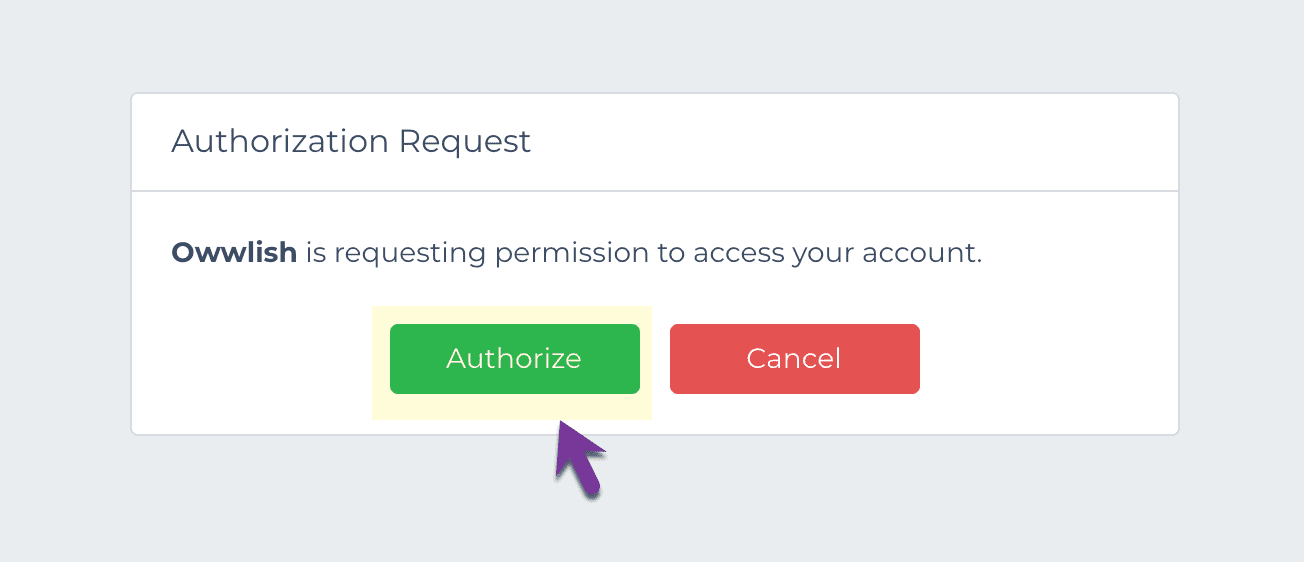 Once you've gone through the authorization process, you should now be able to see the courses you have created in your account via WordPress under Owwlish → Courses.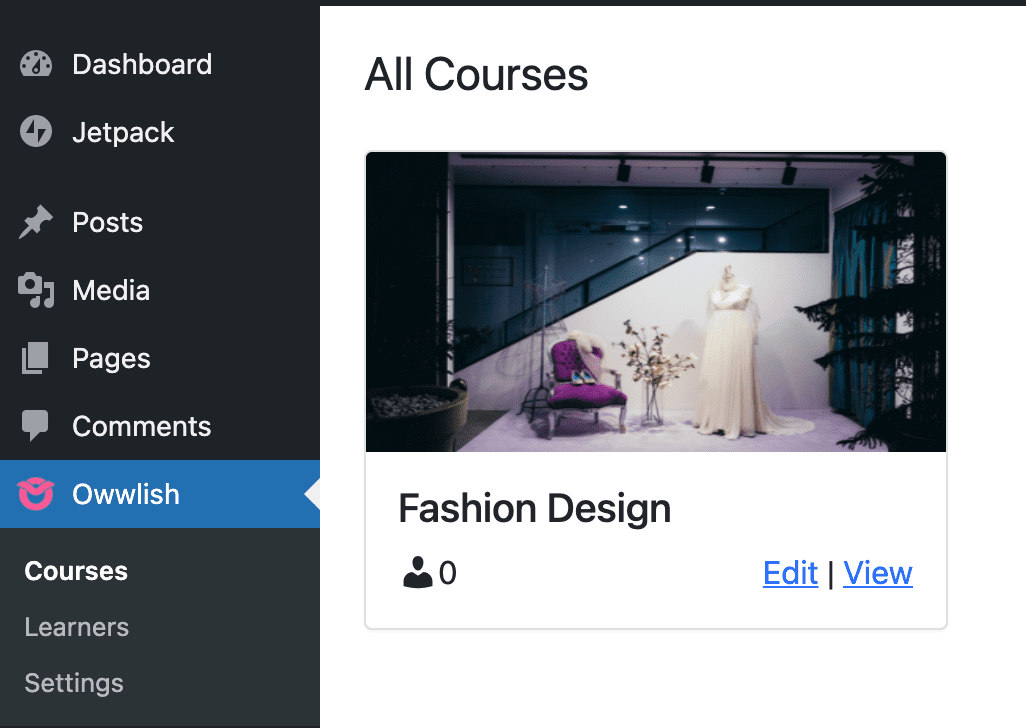 Creating Course Listing Page for Woocommerce
After you have connected your Owwlish account, you may create a new page that you can select as your Course Listing page.
To do this, add a new WP page. On the page editor, simply add a new Gutenberg block and select Owwlish Course List and publish your page.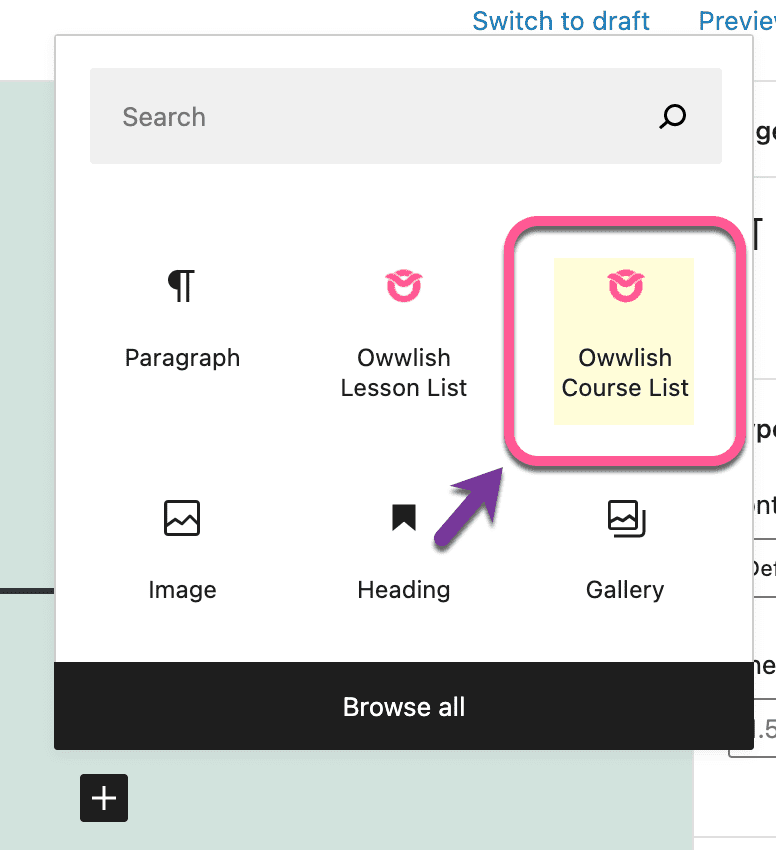 Once you are done with creating this page, go back to Owwlish → Settings → click on the Payments tab, and select this page as your Course Listing Page.

Click on the Save Changes button and you are all set!
There's undeniable value in imparting expertise and knowledge. The e-learning market is experiencing more growth than ever, and it has made it possible to equip people with the skills they need without leaving the comfort of their homes. So definitely don't sell yourself short. Create an online course with WordPress today and start selling.
It's Time to Start Building Your Online Course
In conclusion, the world of online education is ripe with opportunities for both learners and creators alike. As you embark on your journey to create and offer your own online courses, remember that the tools you choose play a pivotal role in your success. Owwlish stands out as a brilliant solution, seamlessly integrating with WordPress to make the process of creating, managing, and selling online courses remarkably easy. With its user-friendly interface and essential features, Owwlish empowers creators of all types to share their expertise and passion with a global audience. So, whether you're an industry expert, a creative artist, or someone with a unique skill to teach, Owwlish can be the bridge that connects you with eager learners. Embrace the world of online education and unlock the potential to inspire, educate, and build a thriving community of learners through the Owwlish platform. Start your journey today and witness the impact you can make in the digital learning landscape.