If you have successfully created a online course, congratulations! The hardest part of the job is done. It's time to move to the next part of the hurdle: marketing the online course, attracting a continuous influx of buyers, and growing your online course. Unfortunately, this is the phase most people stumble into because they employ a "spray and pray" approach – put their eggs in one basket and hope that the universe miraculously sends buyers their way.
However, if you've taken the stress to validate demand for your online course, it's not a question of whether your audience wants your online course but how to attract interested buyers. We've outlined some of the best revenue-changing strategies 7-figure online course creators utilize to achieve this.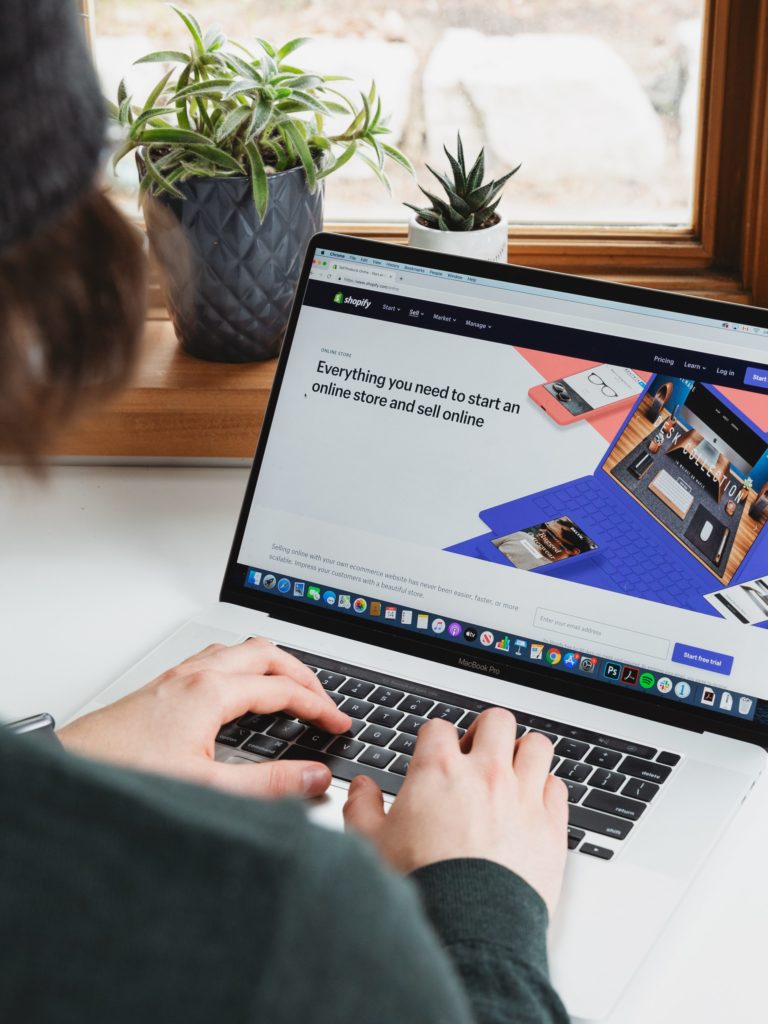 Tips on how to Grow Your Online Course
Contrary to what you've been told, relying on one platform to spread the good news about your product is a slow way to grow your online course. Instead, you ought to employ effective distribution by combining some of the strategies and tips on how to grow your online course outlined below;
1. Take Advantage of Search Demand for Your Online Course
Want to know the first place people visit when they seek answers to their problems? Google. SEO tribunal says over 3.8 million searches are made on Google every minute. Making it the best medium to connect with prospective buyers who have no idea who you're but are seeking a solution you provide.
To offer a more profound context into search demand, we looked through the number of monthly searches for the phrase – "photoshop how-to tutorials" and found 9900 monthly searches. Remember that the numbers provided by SEO tools are rough estimates (it could be more). Regardless, that's nearly 10,000 people aiming to learn how to use Adobe Photoshop. The best part is that if people are looking for tutorials, they're also open to taking an online course at the right price – a perfect opportunity to sell your online course to them if you have one that caters to their needs.
But then, how do you key into search demand? By creating high-quality content and optimizing for SEO. With that, you kill two birds with one stone: first, you will look more credible when people Google your online course, and secondly, you can generate free traffic in the long run via your content.
Related Article:
2. Choose Self-hosting Platforms for Your Online Course Over Marketplaces
There are two main platforms you can launch your online course – on a marketplace like Udemy and Skillshare or self-hosting platforms like Owwlish or Teachable. The problem with platforms like Udemy is that it's difficult to recoup a large chunk of your revenue, especially if you have multiple online courses.
Secondly, there's more competition in marketplaces. A customer can go on Udemy intending to purchase your online course, but on getting there, he finds another he believes would be a better fit and pays for it. All your marketing effort is done for another.
But with self-hosting online course platforms like Owwlish, you can set a higher price point with no competition, and neither do you have to split your revenue with us, which equals more profit for your business. Besides, your profit margin has an even higher ceiling if you consider that we make it difficult for students to share the online course with just anyone. Using self-hosting platforms could be a real strategy on how to grow your online course if you are thinking long-term about your business.
Now, if you're asking for a way to start using Owwlish, you can take advantage of our free plan to test it out. Pay nothing, launch your first course, integrate it on your website, and enroll up to 100 students.
Sign up here to start your journey with Owwlish today.
3. Run Laser Targeted Paid Ads for Your Online Course
Lots of people suggest you take the time to build an email list for your online course and promote your course to them. We aren't against that. But it's a long haul if you want to achieve 100 sales on your online course in a few weeks. The shortcut? Run ads to get your course out there to your target audience and to grow your online course in a short time.
There are several options to choose from: Facebook ads, Google AdWords, or YouTube ads. Besides, targeted ads make it easier to market to people at a different stage of the buyer's journey; you can bring in unaware prospects into your funnel to nurture them, sell directly to the most aware audience, or, better still, get those at the middle of the funnel to sign-up for a webinar where you offer your course as a next step.
Would running ads cost you more? Of course. But we believe it's better to invest $1,000 into ads and sell off 100 courses in 2 weeks than to wait to do so in 6 months, all in the name of list building.
4. Nurture Cold Leads to Buyers With Emails
We mentioned unaware prospects earlier. Well, these groups, before seeing your ads, had no idea who you are and are unlikely to convert on the first interaction. So, we group this audience as "warm leads."
To convert to buyers, you have to lure them into your funnel with free information about your online course – it could be an eBook or free webinar. Then, once they're in your funnel, you set up an auto-responder sequence that sends them valuable emails repeatedly until they convert.

Ideally, you would need to send a minimum of 7 follow-ups, and when you're sure they're hot and open to conversion, you throw in your offer to buy your product. This is how you use email marketing for your online courses to convert prospects who didn't buy immediately.
5. Optimize Sales Page With Quantifiable Testimonials
Online buyers are skeptical and hard to convince. Since your customers can't have a taste of your product before they buy, you have to convince them about the quality of your online course. And providing social proof in the form of testimonials offers reassurance to buy.

But not all reviews are made equal. Some might not influence conversion rate, especially if they have no depth and provide little context to buyers' expectations. For instance, a review that says, "I love this course, the instructor was concise, no beating around the bush," says little about the positive impact of the course ."Just so you know, that's a real review pulled from Amazon.

But consider this: "After taking the online course, I went on Facebook groups to post valuable content consistently for two months, and in the 3rd, someone reached out to me in my DM and offered to hire me. I closed a retainer deal worth $3,000 monthly. A big leap for someone who, before taking the course, was struggling to make $500 monthly."

The review provides a lot of meat- Timeframe, a result, and a grass-to-grace story. When asking for a review from happy customers, ensure it's specific, timely, and captures effects, just like the example above.
6. Borrow Other People's Audience
The smartest way to grow your audience is to look for influencers with an existing audience similar to the one you want to sell to and go into a joint venture with them.
The deal is simple: ask them to market your online courses to their audience, and you pay them a certain percentage for each sale they bring. The people to look out for are those with large Facebook groups, YouTube channels, or a dedicated social media following.
Related Articles:
Final Words
The success of your online course depends on how well you can attract customers. To keep the revenue machine growing, you must try out different strategies: email marketing, content marketing, joint ventures, and paid ads. This offers you more reach and exposure.
But to ensure you can set up any price point for your product, we recommend you steer clear of a marketplace like Udemy, especially if you're starting. Instead, try out self-hosting platforms like Owwlish that allow you to pocket all your revenue.
Do you want to give Owwlish a try? Sign up for a free plan and start selling right away.