Online courses have been around for a while now and provide many advantages over traditional classroom-based learning. They are more cost-effective, can be delivered remotely, and can be customized to meet the needs of different students. Additionally, online courses can be created and delivered by private individuals or colleges and universities, making them accessible to a wider range of students.

You probably chose Wix for its powerful website builder and user-friendly features. It's easy and convenient to start an online business with Wix, but now many are looking to expand一specifically into the booming eLearning market. Whether you are a teacher looking to create a new course for your students, or an individual looking to share your knowledge with the world, we know everything that you need. Hosting online classes on your site provides steady revenue and a feeling of personal fulfillment in sharing your expertise with others. Unfortunately, Wix isn't exactly designed to be an eLearning platform, but don't you worry. You chose Wix for its simplicity, so let's keep it simple. Here's our no-code solution on how to create online classes on your Wix site and sell them.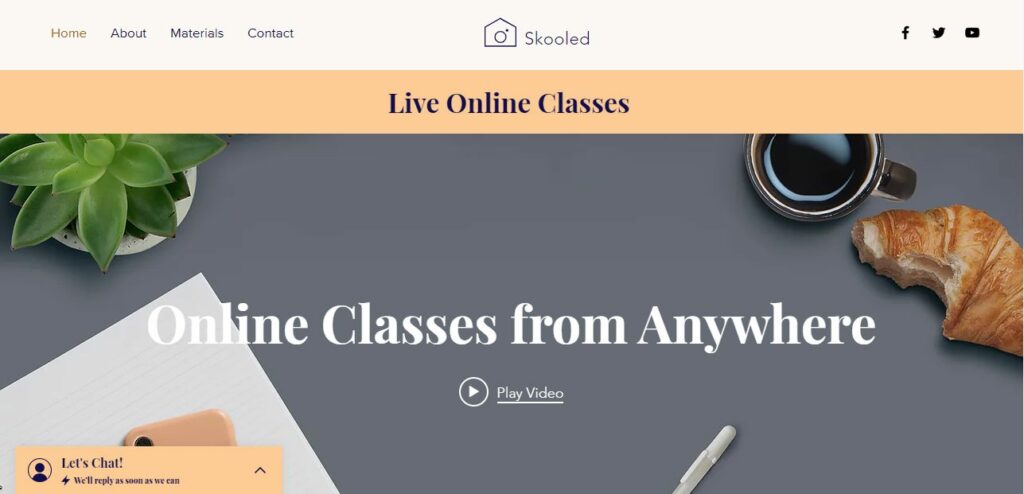 MAKE ONLINE CLASSES ON YOUR WIX WEBSITE
Step 1: Create Your Online Course Materials
Before we start selling online courses, we have to make sure we have something to sell.
If you're looking to create materials for your online course, there are a few things you'll need to consider. First, you'll need to decide what format your materials will take. Will they be purely text-based, or will you include images, videos, or audio? Most online courses use video lessons, but you can also offer audio recordings, slides, and written content like blogs, articles, and ebooks as your online course materials on Wix. Next, you'll need to determine where you'll host your materials. You can host them on your own website, or use a third-party platform. Finally, you'll need to consider how you'll price your course. If you're giving away the material for free, you'll need to find another way to monetize your course (like through ads or sponsorships). But if you're charging for the material, you'll need to set a price that's competitive with other courses on the market.
Step 2: Set up Your Wix Site for Online Courses
If you already have an existing Wix site, simply create a section dedicated to your online course using the website builder. Wix is known for its easy and intuitive set-up, and they already come with pre-designed templates specifically for people looking to host online courses.
Step 3: Upload Your Lessons
Showcase all your online lessons through Wix Video. This convenient add-on allows you to sell individual online classes or offer an online library as a complete course. You can set up downloads, rentals, and even channel subscriptions, controlling what content gets accessed, who gets access, and when they will get access to these online course materials.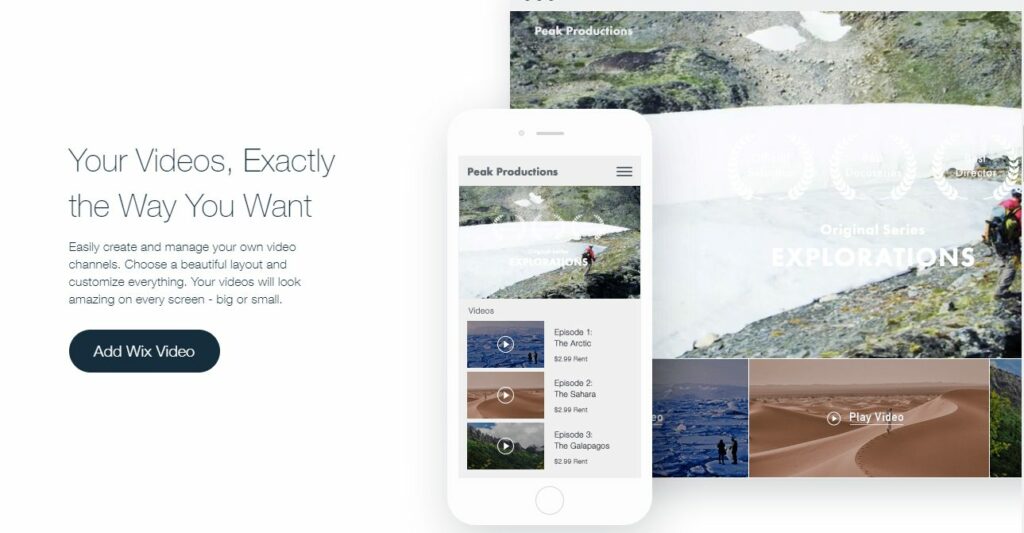 Other types of content can also be gated by adding a Member's Area to your site. This allows you to set up private pages that can only be accessed by people with the appropriate login credentials. You can hide forums, blogs, links, and other helpful resources from site visitors by restricting access to members only.
Step 4: How to Market your Online Course
It's no secret that online courses are a great way to make money. But if you want to be successful, you need to put in the work to market your course.
Here are a few tips to help you market your online course:
1. Use social media platforms like Twitter, Facebook, and Instagram to promote your course. Make sure to use relevant hashtags so people can easily find your content.
2. Include clear call-to-actions on every page of your website. You should also make sure that your website is mobile-friendly as more and more people are using their smartphones to access the internet.
3. Use email marketing to reach out to potential students who might be interested in taking your course. Include a link to your website and make it easy for them to sign up for your course.
4. Another way to get the word out is to tell your friends about your course and ask them to spread the word. You can also write articles or blog posts about your course and post them on popular websites.
Step 5: Make Money with Online Courses
Now that you've got your online course up and ready, it's time to sell. Wix's Pricing Plans app lets you set up membership tiers, recurring plans, one-time packages, and payment methods. You can also customize your pricing page to fit your site's brand and design.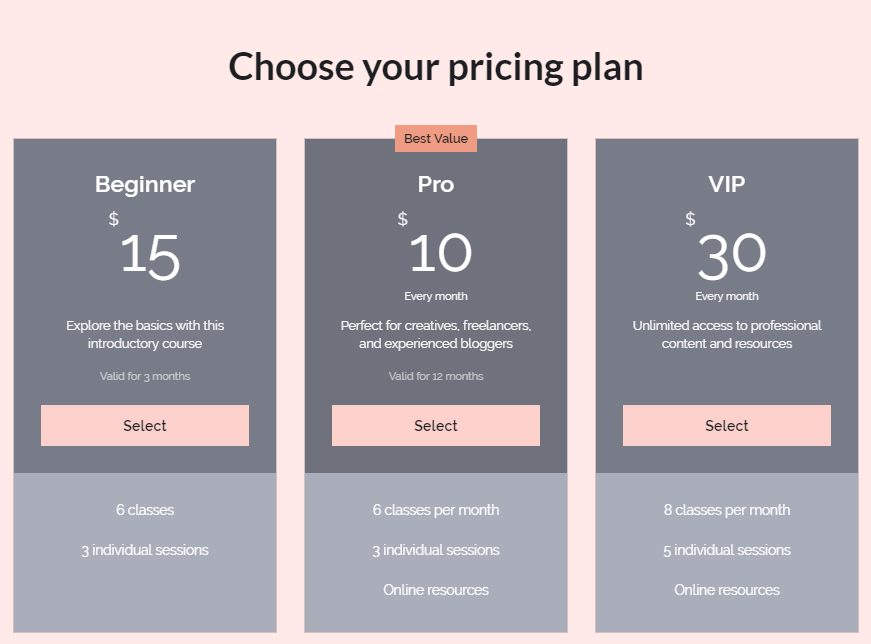 As you can see, it's very easy to create an online course in Wix with the apps and tools that you already use on your site. You may not be able to offer the full online academy experience with Wix. But through a few tweaks with the website builder here and there, you can create an online course on your existing Wix site in no time.
Related Article: How to Create an Online Course in WordPress?