You probably chose Wix for its powerful website builder and user-friendly features. It's easy and convenient to start an online business with Wix, but now many are looking to expand一specifically into the booming eLearning market. Hosting online classes on your site provides steady revenue and a feeling of personal fulfillment of sharing your expertise with others. Unfortunately, Wix isn't exactly designed to be an eLearning platform, but don't you worry. You chose Wix for its simplicity, so let's keep it simple. Here's our no-code solution on how to create online classes on your Wix site and sell them.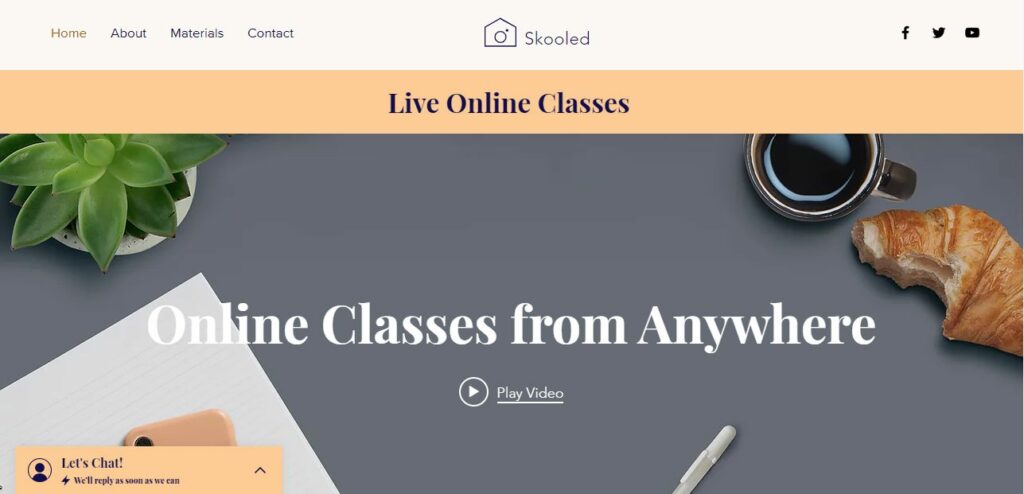 MAKE ONLINE CLASSES ON YOUR WIX WEBSITE
Step 1: Create Your Online Course Materials
Before we start selling online courses, we have to make sure we have something to sell. Most online courses use video lessons, but you can also offer audio recordings, slides, and written content like blogs, articles, and ebooks as your online course materials on Wix. An online music course might benefit from having sheet music on the side that your students can access, and language and coding online classes are hard to grasp without anything written down. Still, there's nothing wrong with just sticking to the tried and tested series of instructional videos made on Wix's Video Maker.
Step 2: Set-up Your Wix Site for Online Courses
If you already have an existing Wix site, simply create a section dedicated to your online course using the website builder. Wix is known for its easy and intuitive set-up, and they already come with pre-designed templates specifically for people looking to host online courses.
Step 3: Upload Your Lessons
Showcase all your online lessons through Wix Video. This convenient add-on allows you to sell individual online classes or offer an online library as a complete course. You can set-up downloads, rentals, and even channel subscriptions, controlling what content gets accessed, who gets access, and when they will get access to these online course materials.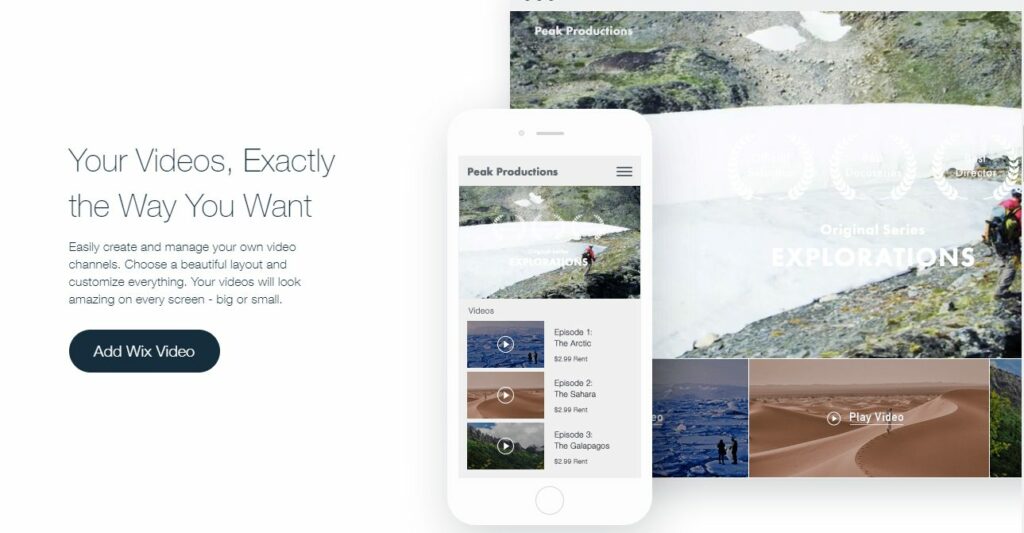 Other types of content can also be gated by adding a Member's Area to your site. This allows you to set-up private pages that can only be accessed by people with the appropriate log-in credentials. You can hide forums, blogs, links, and other helpful resources from site visitors by restricting access to members only.
Step 4: Make Money with Online Courses
Now that you've got your online course up and ready, it's time to sell. Wix's Pricing Plans app lets you set up membership tiers, recurring plans, one-time packages, and payment methods. You can also customize your pricing page to fit your site's brand and design.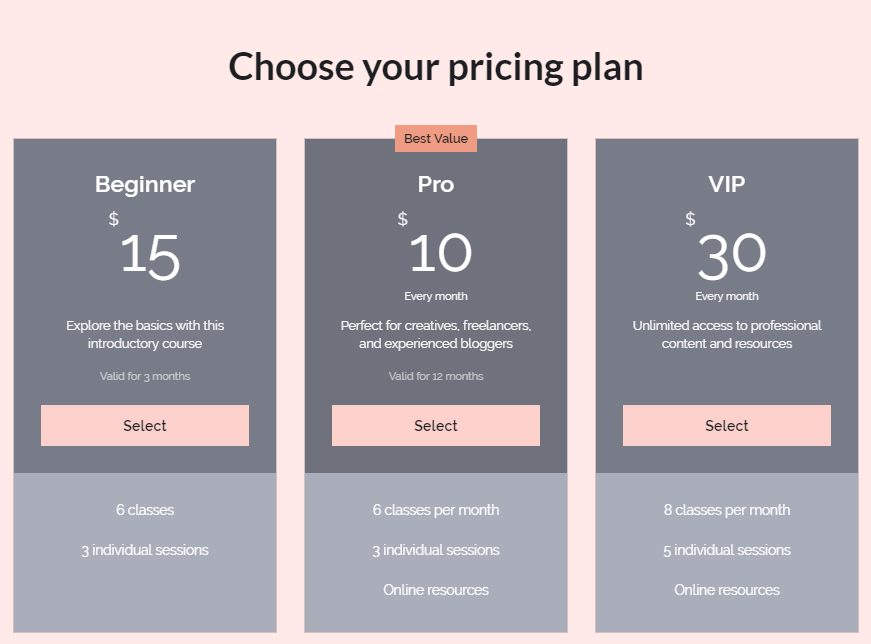 As you can see, it's very easy to create an online course in Wix with the apps and tools that you already use on your site. You may not be able to offer the full online academy experience with Wix. But through a few tweaks with the website builder here and there, you can create an online course on your existing Wix site in no time.
Related Article: How to Create an Online Course in WordPress?