Want to learn how to create online courses on your HTML site? Well, you've come to the right place. Online courses are a cost-effective, customizable alternative to traditional classroom learning. They can be created and delivered by private individuals or institutions. Fortunately, with Owwlish, you can easily create and organize your course content, including photos and videos, and sell your classes on your hosted site.
Before proceeding with the steps below, ensure you have already created your course in Owwlish. It's easy. You only need to outline your course lessons beforehand and organize them in Owwlish. You also have the option to add photos and videos, making your course more engaging!"
CREATE ONLINE COURSES ON YOUR Static HTML SITE WITH OWWLISH
Step 1: Make sure you have your hosted website

Step 2: Embed Code From Owwlish and Upload On your HTML Site
The next step is to Embed your Code, and here's how to do that:
Go to your Owwlish Course and Integrate the course you want to. To do this:
Log in to Owwlish, then go to Settings and click Integrate. Choose HTML5 from the platforms provided.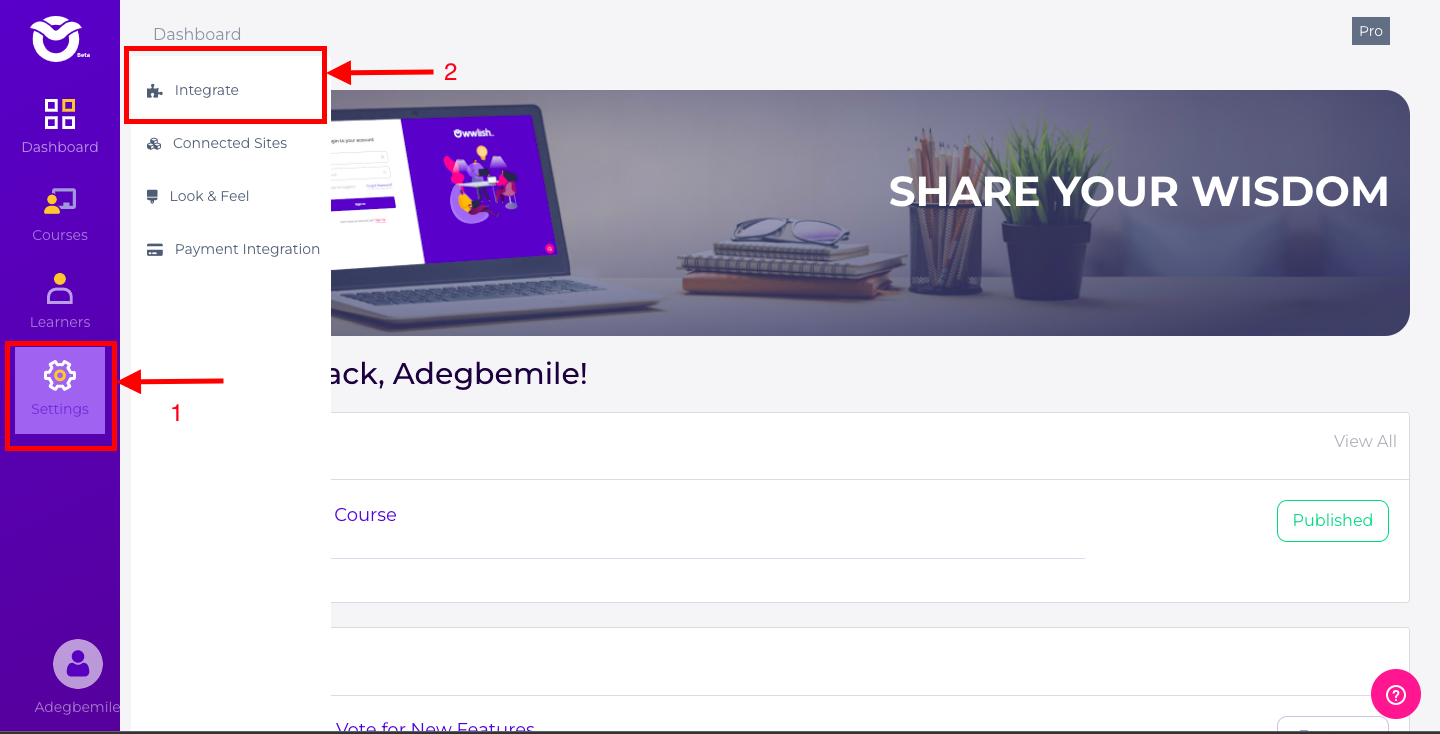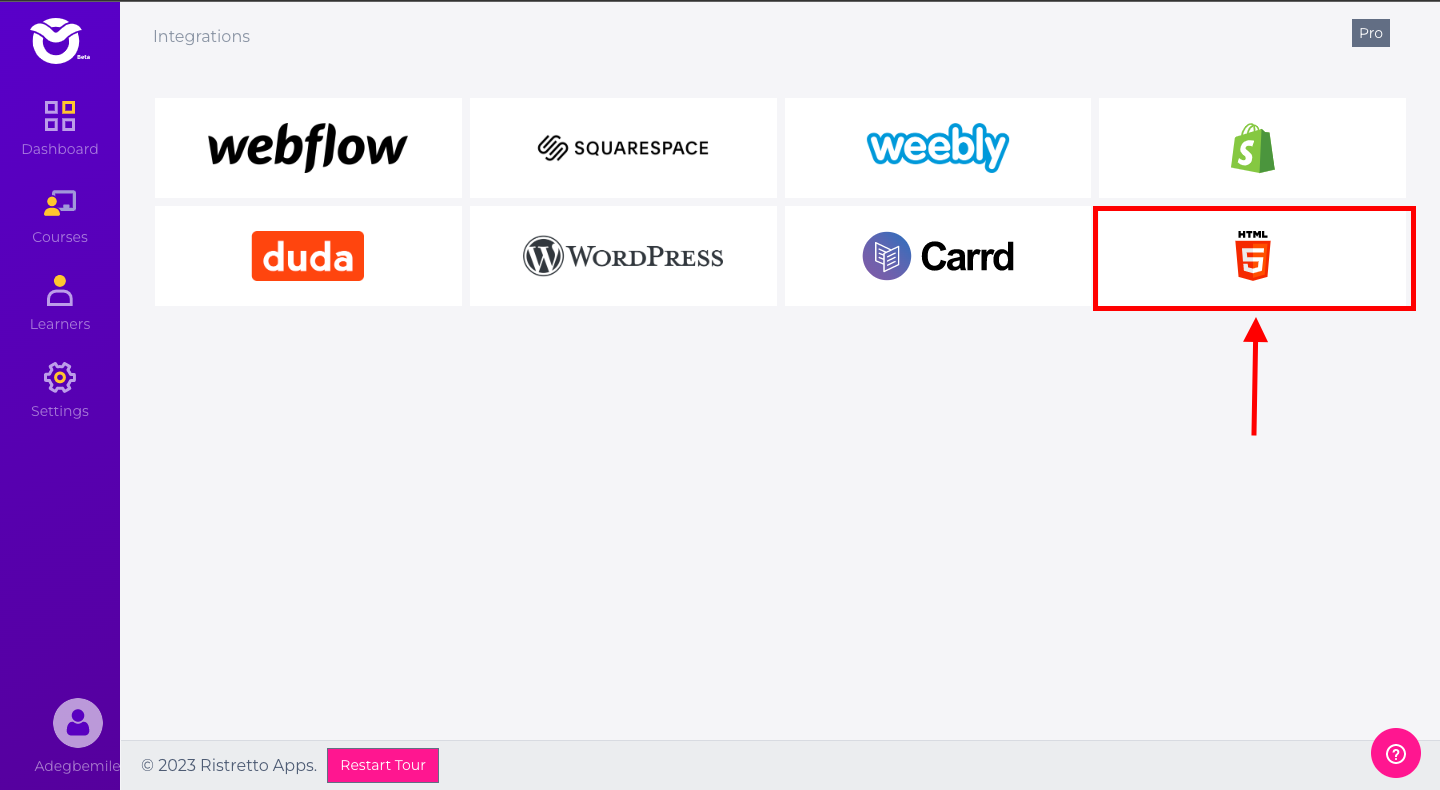 In the popup, Type a preferred name and Insert your hosted site's URL, then click the Create button.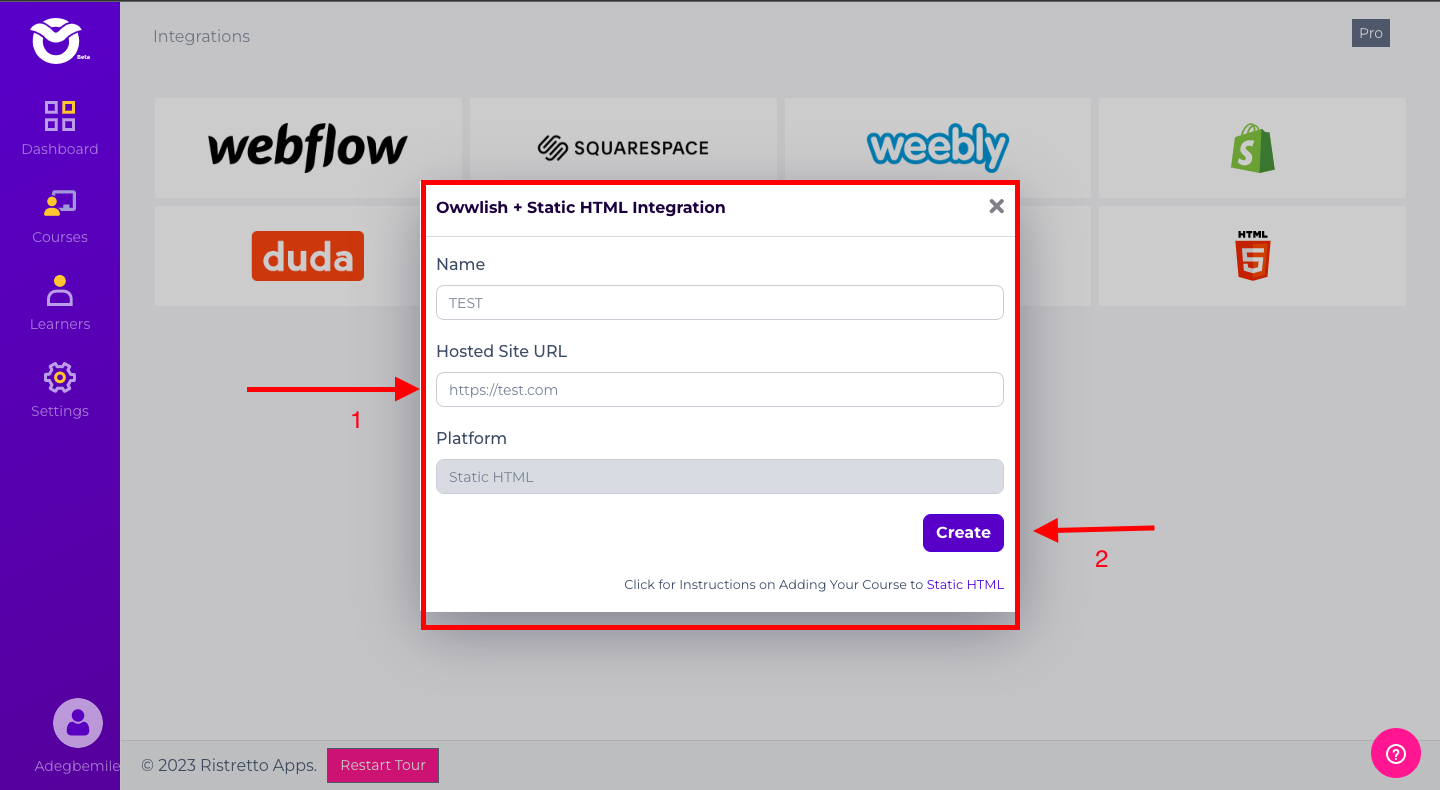 You'll be taken to the Connected Site's page (also accessible in the Settings menu). Look for the site's URL you recently created, and click on its Client ID, which should be a long string of random characters.

In the popup, select the course you are integrating, then copy the entire script, which you'll soon be pasting into your HTML site's code: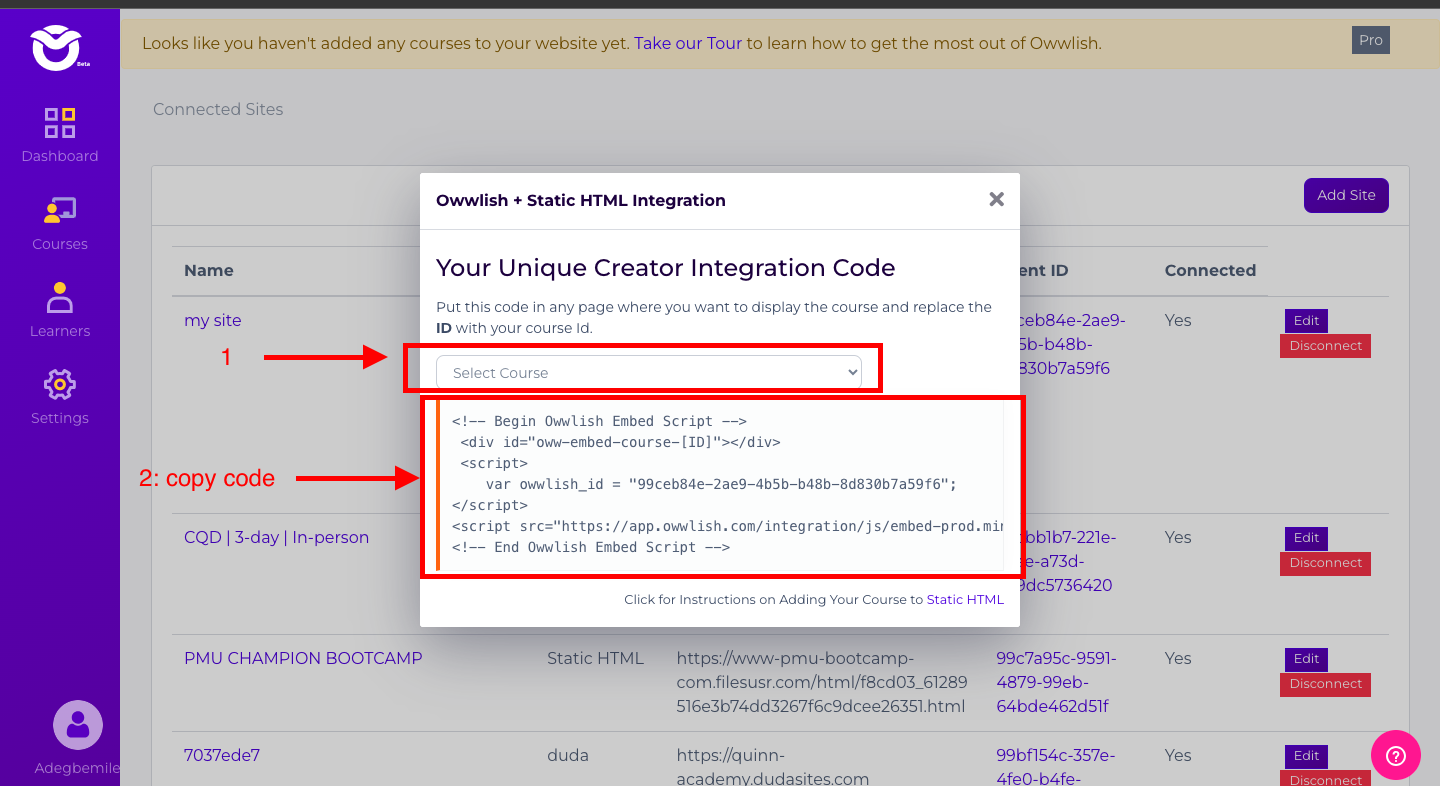 Then go to your website's frontend code and paste the code in between the <body> </body> of your code as seen below and paste (Depending on where you want your course to appear on your page):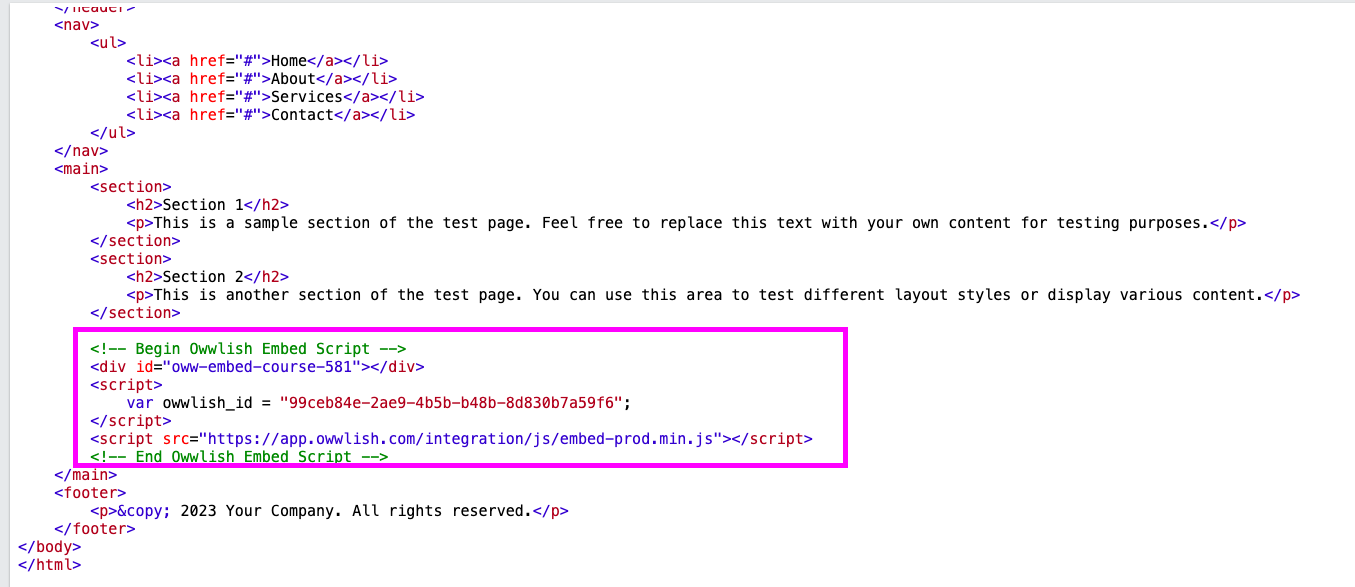 Then save your code and preview
Step 3: Publish Your Course Page
Once you've saved the code, just preview and publish your page. Congratulations! You've built an online course on your Static HTML site with the help of Owwlish. Your students can now easily log in and sign up for your Owwlish course through that page you've created!
Voila! No-fuss, no need to migrate, and no extensive coding required to create online courses. All you need is one reliable LMS integrated into your site, and you just turned a section of your online store into an online school.
Related Article: Sell online courses with Shopify