If you are reading this article, then there is a very good chance that you are interested in creating your own courses. And perhaps make a good amount of living from it. If you are having this idea in mind, it would also be just fair to assume that you know how difficult it can be to create and run an online course site, especially when you are looking for the best tools to do so.
Lets say, the best LMS WordPress plugins? Some WordPress LMS solutions? A new WordPress LMS plugin? Or just any plugin for WordPress or some tools that not only work well but are also free! Yes, you read right, free WordPress LMS plugins for online courses.
That's why we've come up with a list of the 5 best FREE WordPress LMS Plugins that both beginners and tenured Online Course Creators should have on their radar. These best WordPress LMS plugins will help you create courses and manage your WordPress site to become a solid online learning platform from start to finish. However, just try to keep in mind, that some of these WordPress LMS plugins may not meet your high expectations. You have to consider that they are all free and may come with a premium version for even better features. Using them for creating and selling online courses may come with some inconveniences, so we suggest you lower those expectations just a little bit.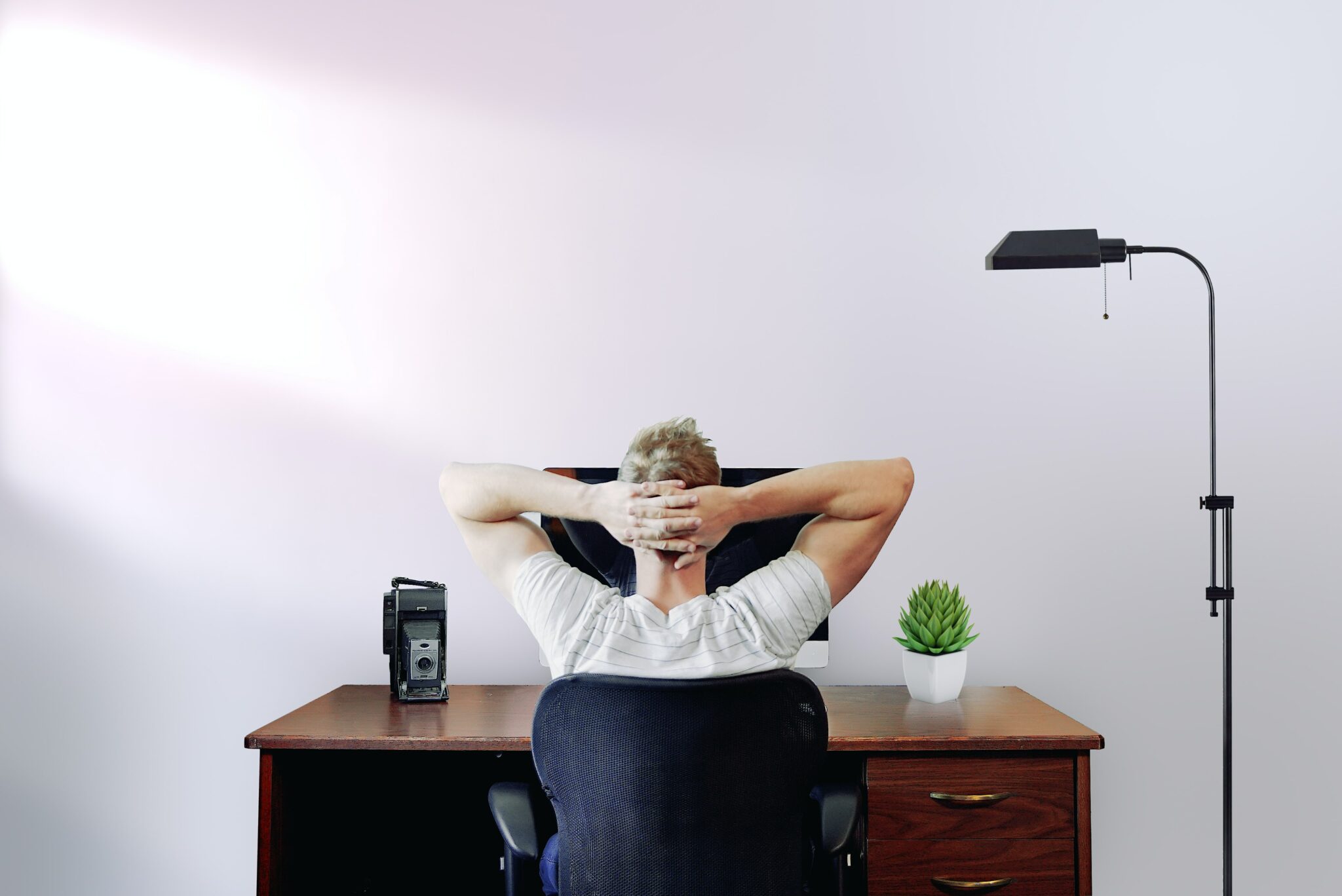 What Is An LMS Plugin?
Before moving on, let's first have a quick understanding of what is an LMS plugin. First, a Learning Management System (LMS) is a computer application used by instructors to create digital courses or learning resources like video tutorials or course materials. As we focus more on WordPress, used by millions of webmasters and developers, we refer to these systems as plugins. These "add-ins" or "extensions" are added to your WordPress system to create online training websites where you can build and manage your courses. So basically, LMS plugins are WordPress add-ons that allow you to create an online course website within WordPress.
Free WordPress LMS Plugins for Online Courses
1. Owwlish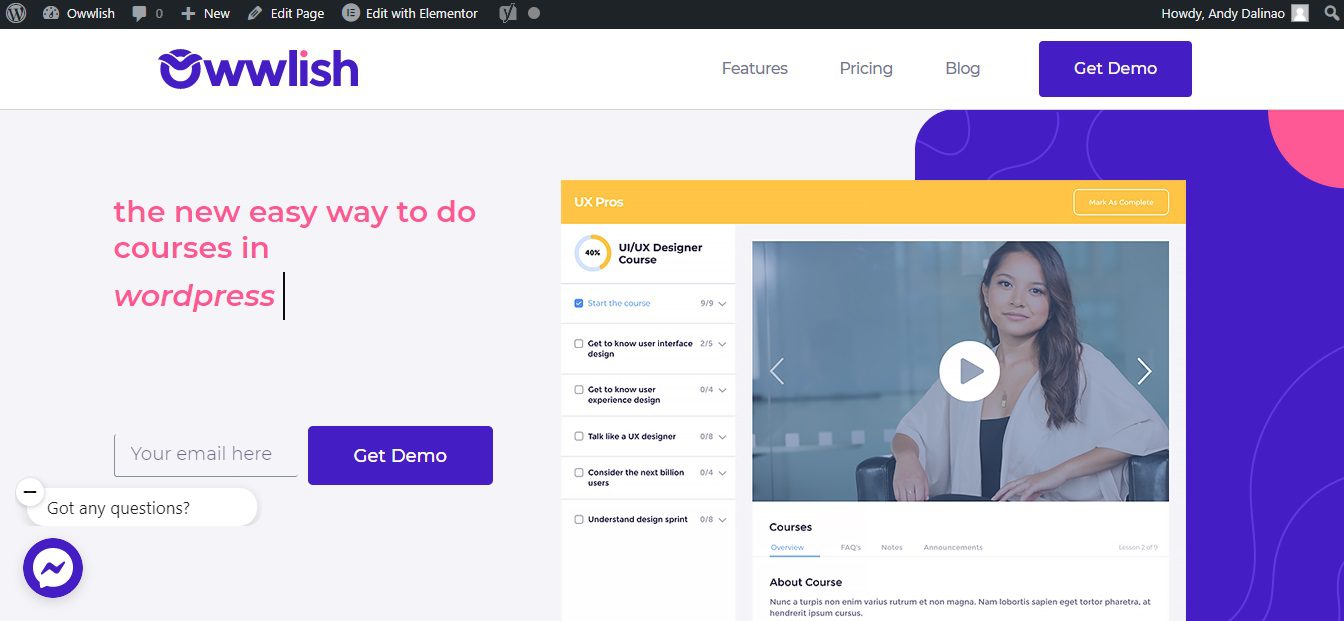 This new LMS solution is taking the eLearning industry by storm. Owwlish is a quick and easy solution for tenured web developers and beginner course creators alike.
– Notable Features Of Owwlish:
a. Quick and easy site-building: This LMS solution is trying to shoot for really shortening that development time. For example, connecting your WordPress site to your Owwlish account is super simple. They have made it to be just a few clicks away and build that online course website within just a few hours and have it run on your WordPress website.
b. Video Player Upload: All the headaches of trying to upload your videos elsewhere and configuring your site just to stick it back in are gone in Owwlish. All you have to do is click upload, choose a file, or better yet, drag the file on the upload box and wait for it to complete. A huge bonus would be Owwlish's optimized video resolutions where you and your students will be able to enjoy video lessons in high definition.
c. Beginner-friendly Interface: This is one of the best selling-point of Owwlish; the ease of use that it provides both for the developers, course creators, and students alike. Every option that you could possibly need is on the Owwlish dashboard. Unlike other LMS solutions where you still have to spend time searching for menus and options, the Owwlish app already has it prepared for you.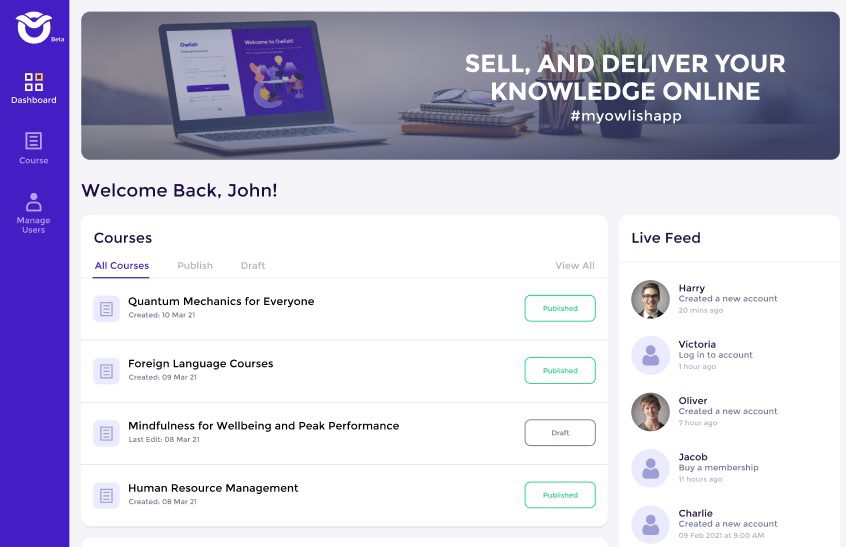 – Pros:
The ease of use and convenience in the process of building an online course website is really what Owwlish has aimed to bring to the table. Not only does it give the benefits of this convenience to the creators and developers, but also to students. Both the front and back ends of this LMS solution is providing so much comfort and advantage in just a few clicks in a short period.
– Cons:
This may or may not apply as a disadvantage for using Owwlish, but this is a very new LMS solution that, just like other new apps and software, still have some issues and setbacks. Like bugs and interface glitches, in the future will definitely be addressed and fixed.
2. Tutor LMS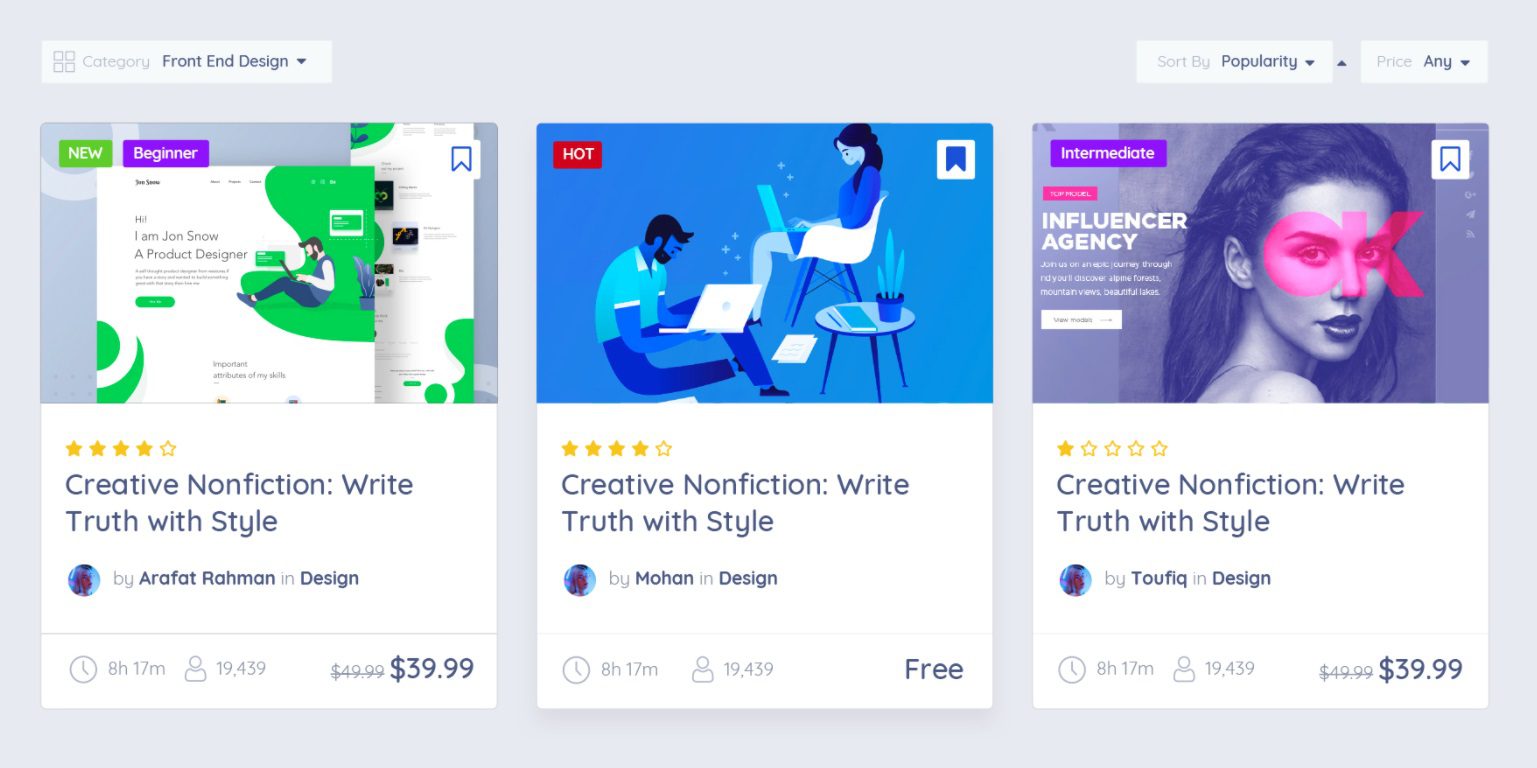 This plugin for WordPress has a very good setup page for beginners that do not have experience yet with WordPress. Tutor LMS has a nice default Course Page layout that is simple and basic, yet very neat and eye-pleasing.
– Notable Features Of Tutor LMS:
a. Frontend course builder: One unique feature of this plugin is its frontend page builder. As an administrator, you can actually add the title of your course; categorize the lessons; add more course topics; include assignments and quizzes; and many more essential course-building features not only in the backend interface but in the frontend builder as well.
b. Video Player Support: Tutor LMS supports the upload of YouTube and Vimeo content as course materials. Instructors can easily link up their pre-existing video lessons from these sites and use them for courses. Another cool feature that this LMS plugin has is the video resuming system where video lessons will automatically start from where it was left off.
c. Advanced quiz builder: This very essential feature is already available in the free version. You can immediately create quizzes in the page builder section without opening another window. Variety of question types like multiple choices, true or false, fill in the blanks, and many more. Even image matching and image answering are available! The grading system and parameters are also manageable within the free course builder interface.
– Pros:
This plugin for WordPress has a very good setup page for beginner developers that do not have advanced knowledge yet with WordPress. Tutor LMS has a nice default Course Page layout that is simple and basic, yet very neat and eye-pleasing. Its most interesting advantage is it also allows you to view course progress in a Learning Path一 a group of lessons or courses that lead up to an instructor-created award based on student performance.
– Cons:
Some of its most essential features are only available in the paid version. A few advantageous functions like e-mail notification, assignment submissions, multiple instructor options, certificate templates, and the frontend builder are not included in the free version.
Summing up, this LMS plugin creates an easy way for students to track their accomplishments, achievements, and progress through courses with ease and flexibility. All these without switching between different pages on your WordPress website. This plugin has garnered a spot on this list because it's well-designed, aesthetically pleasing, and very functional.
3. MasterStudy LMS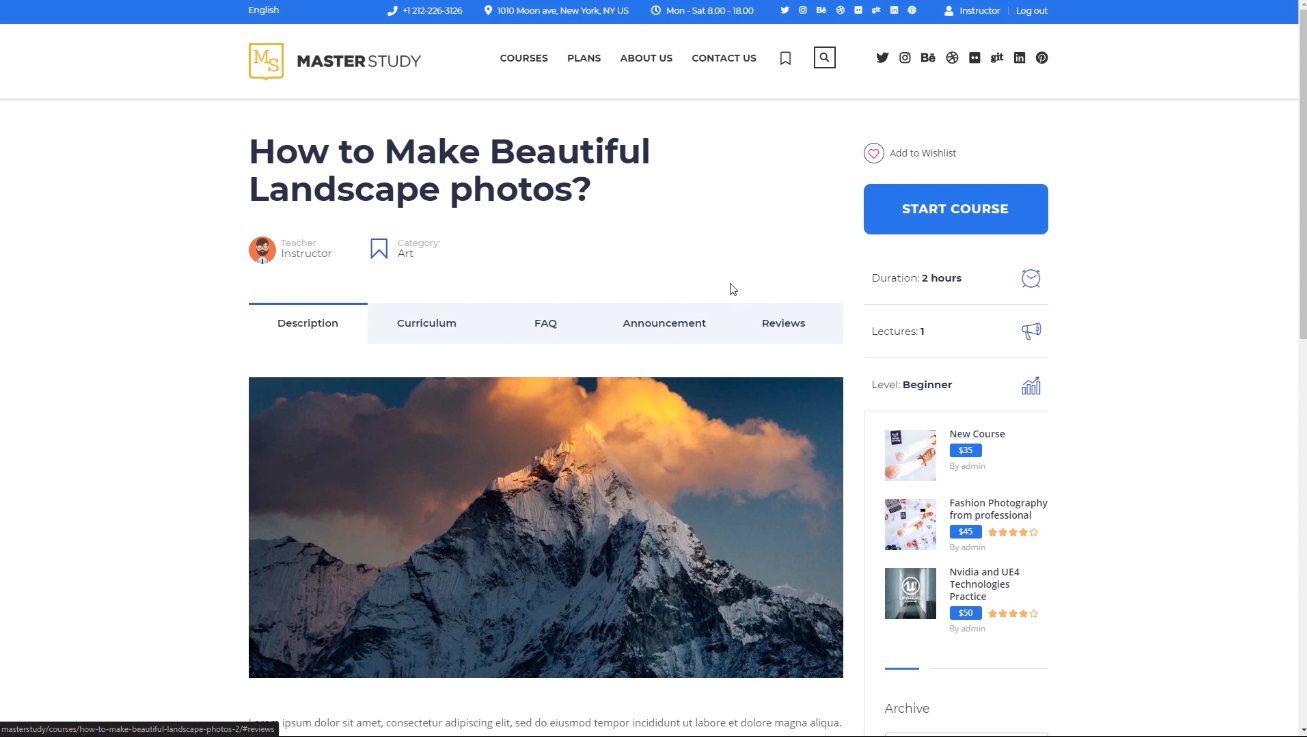 This WordPress Plugin, as a course builder, has a lot of great features that make it a flexible LMS. It has quite several add-ons and free modules which are really convenient and easy to install, so you don't have to be tech-savvy to get your desired features on this software.
– Notable Features Of MasterStudy LMS:
MasterStudy is easy to install and it doesn't need any other plugin for the free version. Just download, upload, click a few links and you're good to go!
a. Course Wishlist: The course wishlist feature of this plugin is a good incentive for users to create more courses. From the student's perspective, this is a great section for them to ask for courses that they would like to learn in the future.
b.Multimedia attachments: This feature talks about the ability to include videos, images, slideshows, and other file types into your courses. This gives a huge space for creativity and flexibility. It also conveniently allows you to embed YouTube and Vimeo video lessons into courses so there will be no need to reshoot or re-upload them natively on your site.
– Pros:
One of the biggest pluses that I have noted with this LMS plugin is its default course site appearance. Without any intensive editing, and just trying out a few free themes, the created page already looks professional and pleasing. And talking about themes, this plugin has its own一 MasterStudy theme, which is also very handy.
– Cons:
Though the MasterStudy theme will provide a great experience, the templates that come with it are only available in the paid version. This is quite a downer since it could have been the greatest plus for budget-concerned developers. On the monetization side, unfortunately, the free version of this plugin is not integrated with Woocommerce.
Despite its few limitations, this plugin still deserves commendation because of how it functions well as an online course platform. Also, its developers are very responsive in solving errors and issues reported by users. And so, you have to give MasterStudy a try.
4. LifterLMS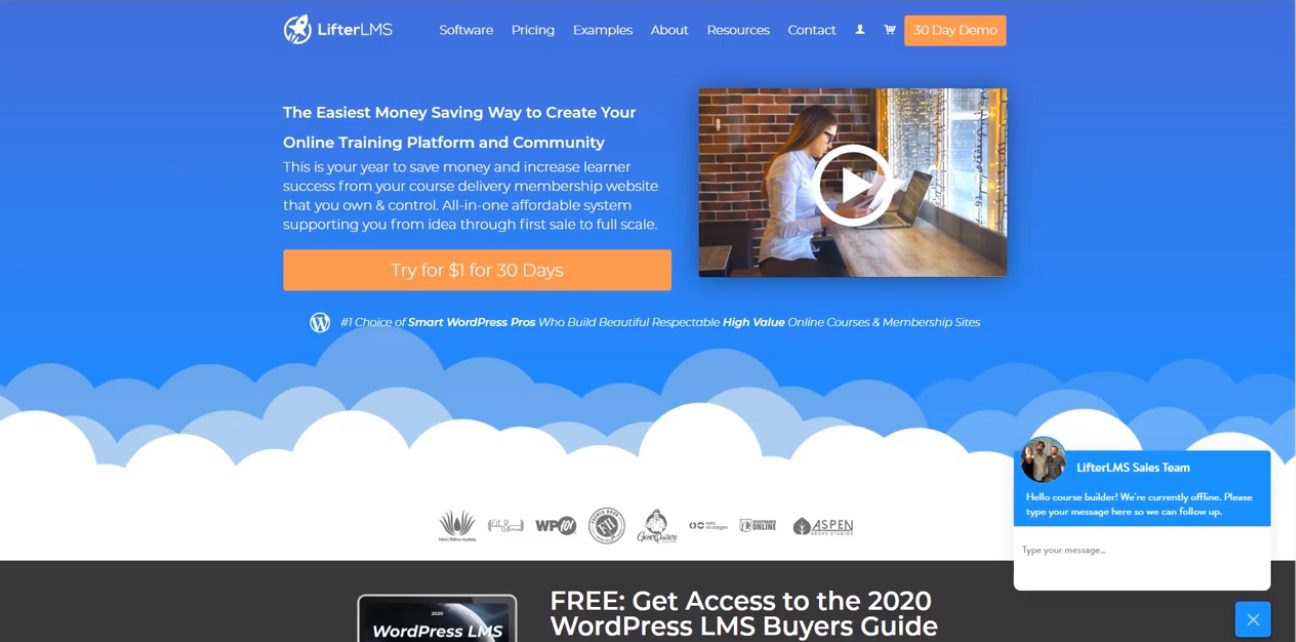 As one of the best free WordPress LMS plugins, this WordPress LMS plugin in particular is what many online course creators are referring to as a good, convenient, free solution. As soon as you start setting things up, essential tools to create online courses pop up right away. It is simple yet highly functional.
– Notable Features Of LifterLMS:
a. Simple but functional page-builder: You have access to a very simple drag & drop builder which allows you to add various elements to your sites such as videos, images, audios, and quizzes. You can then link or add them to the main navigation bar, making navigation straightforward.
b. Complete drag-and-drop builder for free: While the premium version of LifterLMS offers a complete suite of features, the free version is also more than enough if you are just looking to create simple online courses that can incorporate quizzes, video embeds, text boxes, and other course building materials. This free plugin boasts various useful engagement sections in its builder such as certificates, email notifications, badges, and progress bars which allow students to keep track of what they've done so far.
c. Engagement sections: This is the feature that adds excitement to the learning experience of students. With certificates, badges, and email notifications about course progress, students will definitely find the fulfillment that they need to compete and succeed in each lesson.
– Pros:
Two effective elements help LifterLMS rise from the rest一 paid bundles. The Universe bundle, has passive income eCommerce, stunning design, marketing systems, and automation tools. It offers design add-ons; multiple payment gateways like credit cards, Paypal, and direct payment options; and Marketing and CRM add-ons for boosted sales.
Then there is the Infinity bundle which helps for more engagement and student transformation potential. You will have the ability to create an unlimited number of active sites; advanced quizzes and assignments; group features; and private coaching options, while enjoying the Universe bundle at the same time.
– Cons:
As mentioned above, those advantageous features are only available in the paid version of LifterLMS. This means that beginners and budget-conscious developers will miss out on a lot of potential that this plugin has. Another notable setback of this plugin is its checkout limitations. While the premium Lifter gives you and your students a lot of payment options, the free version only allows Stripe payment transactions using a form.
This is one of those great free WordPress LMS plugins that are easy to install and use. It has all the basic tools that you will need for creating an amazing online course website for free. Above all, it offers engaging classes with lots of features to help users learn better and faster. I would personally consider this LMS plugin as a complete package if you have the budget. However, if you want more complex solutions like quizzes and assessments, and do not have the budget in mind yet, this might not be the plugin for you.
5. LearnPress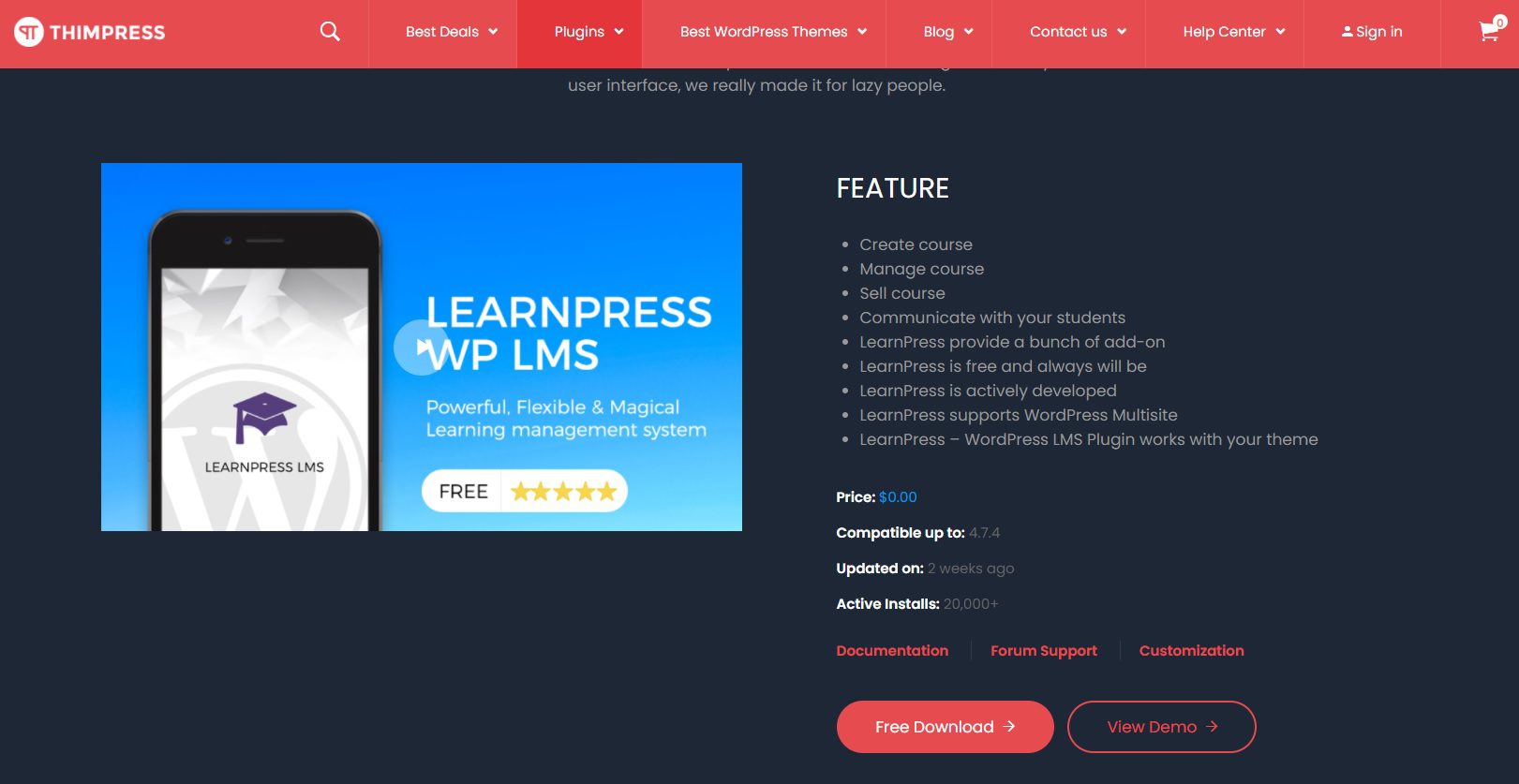 LearnPress is great for small businesses and online entrepreneurs who are looking to start up their own eLearning portal and sell online courses on a tight budget. This plugin is also feature-rich, powerful yet flexible, easy to use, and highly responsive.
– Notable Features Of LearnPress:
a. Question bank: A unique feature that sets LearnPress apart from its competitors is the question bank. It is a feature that allows you to store questions and quizzes on your site, which you can use anytime in the future to test your students. This storage also allows admins and instructors to edit, refurbish, or improve the quizzes that they have already made.
b. Community and Forum plugin integration: Unlike the majority of free LMS plugins that are limited with their social connectivity in their free versions, LearnPress is already integrated with BuddyPress. Software that serves as a social network will be very essential in assisting students with their course progress and accomplishments. They will be able to connect with other students as well as instructors; post questions and answers in forums; engage in discussions, and help each other in any way. All these sites' capabilities are for free.
c. Course review in the free version: This may not seem to be a big deal of a feature, but being able to review your past lessons before starting every new course is a big plus for a student. This feature is especially advantageous for LearnPress since it is already available in its free version.
– Pros:
While the rest of its course-building functions are already present in other plugins, the biggest advantage that I've seen with LearnPress is its checkout options. With just the free version, you already have WooCommerce, Paypal, MasterCard, Stripe, 2Checkout, and Authorize.net as your modes of payment. And speaking of payments, the paid version of this plugin comes with only a one-time-pay mode which makes it a very affordable LMS option for everyone.
– Cons:
Of course, essential features like co-instructor add-on, Random quiz add-on, Paid membership pro, announcement add-on, and more are limited only in the paid version just like other free plugins. However, aside from this fact, the documentation for Learnpress is sparse and poor, leaving the beginners learning on their own. Also, a minor flaw that some might find somewhat annoying is the unremovable ad at the bottom of the course-building page.
LearnPress is very user-friendly both for educators creating courses online, and interested online learners. Even if most of its important features are behind a paywall, the free version doesn't lack any disabling function anyway. All these make LearnPress the best free LMS plugin [amongst mentioned] out there!
Bonus: Sensei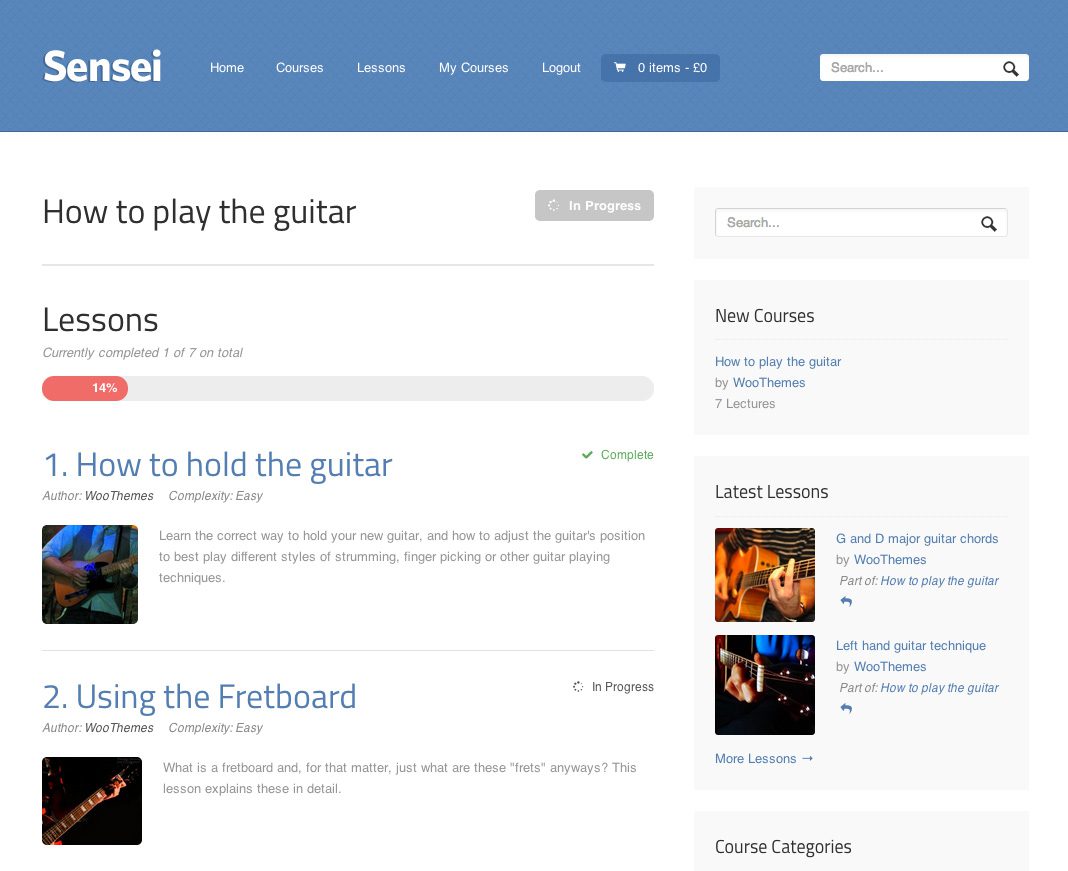 This LMS plugin makes it easy to add different types of menus for courses, enrollments, assessments, and qualifications over time so your WordPress site can grow with you as your needs evolve.
– Notable Features Of Sensei:
a. Free learner engagement extension: Sensei comes first in the race for the best free LMS plugin in terms of its student engagement features. Yes, other plugins have it too, but not for free. Sensei gives you the ability to hand out certificates after students complete a lesson and progress in the course. These certificates cannot be manually given though, but developers can set them up to be obtained after students complete a course.
b. Post-to-creator extension: This specific feature will let you convert your blog post into a functional course within Sensei. Your post's title, content, some excerpts, and featured images can be easily carried on and transformed into a course just by installing and using this extension.
c. Element-packed Gutenburg settings: I find Sensei to have the most content-packed Gutenburg settings bar among these LMS plugins. With just a click, you can already monitor your course's performance in the analysis tab; set up your student's grading parameters in the grading tab, and oversee the performance, feedback, achievements, and accomplishments of your students in the learner management tab. These three plus more are already one click away in Sensei.
– Pros:
Sensei LMS gives you the convenience of just dragging and dropping your course materials without leaving the page builder itself. The unique element to this? There is a separate dashboard for importing materials, and another for exporting. This feature will save so much time in managing courses both inside and outside Sensei. Another advantage that this plugin has is it lets students have a free trial run of paid courses. This creates a very good marketing space for your online course business.
– Cons:
The most notable setback that this plugin has is its exclusivity with Woothemes and Woocommerce. On the bright side, this is a huge advantage since Woothemes has a lot of beautiful themes that will definitely raise your website's aesthetic qualities. And also provides a huge market and sales potential with Woocommerce. However, this falls as a flaw as it limits Sensei from not being able to import and export student data, and using a few free themes that would probably just let your website get by.
A real LMS that is made to build an online course website from scratch. These plugin capabilities make it easy to grow and modify courses so they fit your needs better over time. Setting up your website with this plugin at the beginning would be very daunting, but as soon as you get the hang of it, the fun of creating an online course will come. A lot of users have found Sensei LMS easy to use, primarily because of its lesson import and export capabilities. Although it was primarily bound to Woocommerce and Woothemes, Sensei shouldn't be disregarded as a startup plugin for your course site.
To Wrap Things Up:
This list has been more focused on free WordPress LMS plugins for online courses that aid creators, especially beginners in creating online courses. There are more add-ons for your WordPress dashboard such as WordPress themes and WordPress membership plugins that work essentially well with these LMS plugins. Take note, that running an online course site requires you to have members and/or students.
Therefore, make sure to look up the best membership plugins in WordPress that will definitely complement other LMS plugins on your website. If that makes you interested now in all of the other WordPress plugins and themes, then you better check out our article about the 10 best WordPress themes for your online course website.
And so, here goes the list of 5 free WordPress LMS plugins that are definitely worth checking out based on their ease of use and functionality. These LMS plugins will help you create a highly engaging WordPress site with courses that drive traffic, and of course sales, so it can eventually become an online empire in the making! Which one of these five do you think is the most useful LMS plugin?
It's Time to Start Building Your Online Course
In conclusion, if you're embarking on the journey of creating your own online courses and are seeking effective tools to streamline the process, you've come to the right place. Developing and managing an online course platform can be challenging, but with the right resources, your vision can come to life. As you explore the world of WordPress LMS plugins, keep in mind that finding the perfect fit for your needs can greatly impact the success of your online courses. Whether you're a seasoned developer or a novice course creator, the options listed here offer a range of features that cater to various requirements.
However, if you're looking for an all-in-one solution that promises not only ease of use but also innovation in the realm of online course creation, then Owwlish is the name you need to remember. Owwlish stands out as a brilliantly easy online course platform that caters to creators of all types, from beginners to experienced developers. With its quick and intuitive site-building process, optimized video player uploads, and beginner-friendly interface, Owwlish sets itself apart as a game-changer in the eLearning industry. The platform's commitment to providing both creators and students with a seamless experience makes it a noteworthy contender in the world of online education.
Ultimately, the success of your online course venture hinges on the tools you choose to support your journey. Whether you opt for one of the free WordPress LMS plugins mentioned in this article or decide to explore the capabilities of Owwlish, remember that each choice brings its own set of advantages and limitations. As you take the next step on your course creation journey, may you find the perfect tools to transform your knowledge into a thriving online learning platform.