Squarespace has emerged as a popular platform to build online courses, and for good reason. With its user-friendly interface, robust features, and customizable templates, it provides an ideal environment for educators and entrepreneurs to build and manage their online courses with ease. Let's learn how to build online courses in squarespace.
One of the key advantages of Squarespace is its intuitive website builder. Even those without technical expertise can easily create visually appealing and professional-looking course websites. The drag-and-drop functionality allows users to effortlessly arrange course content, add multimedia elements, and customize the design to match their branding.
Additionally, Squarespace offers a range of built-in features specifically designed for online courses. From membership portals that allow instructors to control access to course materials, to integrated payment gateways that enable seamless enrollment and monetization options – Squarespace provides all the tools necessary for a successful online learning experience.
Build Online Courses In Squarespace
Key Features
Squarespace's responsive design ensures that course websites look great on any device – from desktops to smartphones. This is crucial in today's mobile-driven world where learners increasingly access content on-the-go.
Another advantage of using Squarespace for online courses is its reliable hosting infrastructure. The platform takes care of all the technical aspects such as server management and security updates, allowing instructors to focus solely on creating high-quality content without worrying about website maintenance or downtime issues.
Squarespace offers excellent customer support through its knowledge base articles, video tutorials, live chat assistance, and community forums. This ensures that users have access to help whenever they encounter any challenges during their course creation journey.
When it comes to online learning, a well-organized course structure is crucial for both instructors and learners. It helps learners navigate through the content easily, ensuring a seamless learning experience. Additionally, a clear course structure enables instructors to present information in a logical sequence and ensure that all the necessary topics are covered.
To create an effective course structure, start by outlining the main modules or sections of your course. Break down each module into smaller units or lessons that cover specific topics. This helps learners digest the information in manageable chunks and allows for better retention.
Once you have defined your course structure, it's time to create engaging pages for each lesson or module. Each page should have a clear objective and provide relevant content to support that objective. Consider using multimedia elements such as videos, images, and interactive quizzes to enhance learner engagement.
Furthermore, organizing your pages in a consistent format can make navigation easier for learners. Use headings, subheadings, bullet points, and numbering where appropriate to improve readability and comprehension.
Integrating Video Lectures
An integral component of any online course is video. With the abundance of video-sharing platforms today, you have plenty of options for linking your video lectures back to sites like Youtube. However, it is nice to cut out the middleman and have videos uploaded directly to your website.
This isn't always easy if you've built your own website, as you'll often need some knowledge of coding in order to properly integrate your videos with your site.
This wasn't easy, that is, until recently. Meet Owwlish, your new online course building BFF.
Simply put, Owwlish makes every step of creating an online course easier, smoother, and a no-brainer. It also doesn't put the scary pressure of coding on your plate!
Owwlish provides many tools for course creators, and one of the most convenient of these is the video converter. Simply upload your course lectures to Owwlish and it instantly converts them to code that you only have to copy and paste into your website.
Payment Gateways
Payment gateways serve as the bridge between the e-learning platform and financial institutions, facilitating secure transactions between learners and course providers. By integrating these gateways into the platform, users can conveniently make payments using various methods such as credit cards, debit cards, or even digital wallets.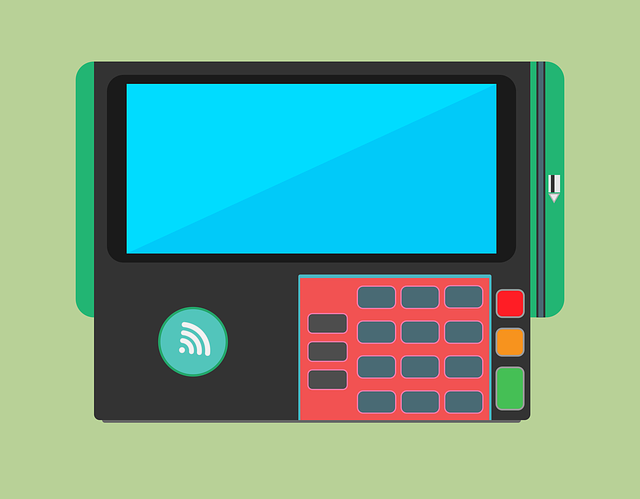 Enabling course enrollment through payment gateway integration offers numerous benefits. Firstly, it simplifies the registration process for learners by eliminating manual enrollment procedures. Instead of filling out lengthy forms or contacting administrators directly, individuals can simply select their desired courses and proceed with a few clicks.
Additionally, payment gateway integration ensures that transactions are secure and protected from potential fraud or unauthorized access. This gives learners peace of mind when providing their sensitive financial information online.
It's Time to Start Building Your Online Course
In a world where online learning has become the new norm, finding the right platform to build and deliver your courses can make all the difference. While Squarespace offers a robust set of features and tools for creating engaging course websites, Owwlish can help you teach online directly from your Squarespace site.
If you're looking for a brilliantly easy online course platform that takes the complexity out of the process, Owwlish is your answer. With its user-friendly interface and a suite of tools tailored for course creators, Owwlish simplifies every step of the journey. From seamless video integration to hassle-free payment gateways, Owwlish empowers you to focus on what you do best – crafting exceptional content and connecting with your learners. Whether you're an educator, entrepreneur, or anyone looking to share their expertise, don't miss out on the opportunity to explore Owwlish and revolutionize the way you create online courses. Your journey towards building impactful courses starts here.