Looking for the ultimate guide on how to create online course in Carrd? Well you've come to the right place! Carrd is the one-stop shop for one-page websites. It may not be the most functional website builder out there to publish online courses, but it's hard to beat in terms of affordability and simplicity. A yearly plan costs as low as $19 and already comes with features like eCommerce widgets and video hosting. If you already have a successful Carrd site and are looking to branch out into the eLearning market, then here's our simple solution on how to create online courses in Carrd and sell them.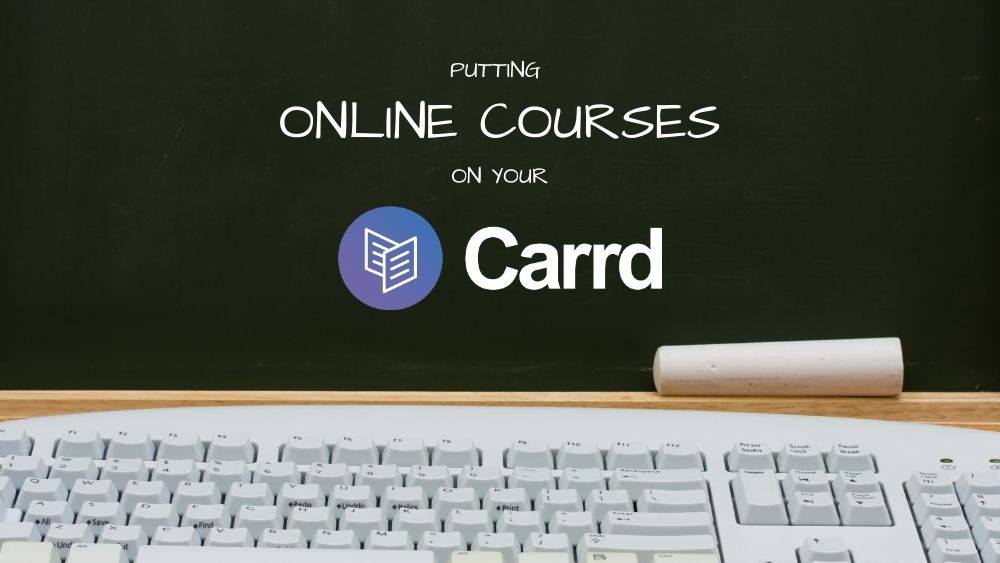 HOW TO HOST AND CREATE ONLINE COURSE IN CARRD
1. Add Your Online Course Content to Your Carrd Site
Adding online course content to Carrd sites is just an easy few clicks. All you have to do is click the + button on your dashboard and select Video to add a video to your page. You have to avail of Carrd's Pro Plan to upload your video files directly to your site, but free Carrd users can simply embed their videos using third-party hosts like Youtube, Vimeo, or Twitch.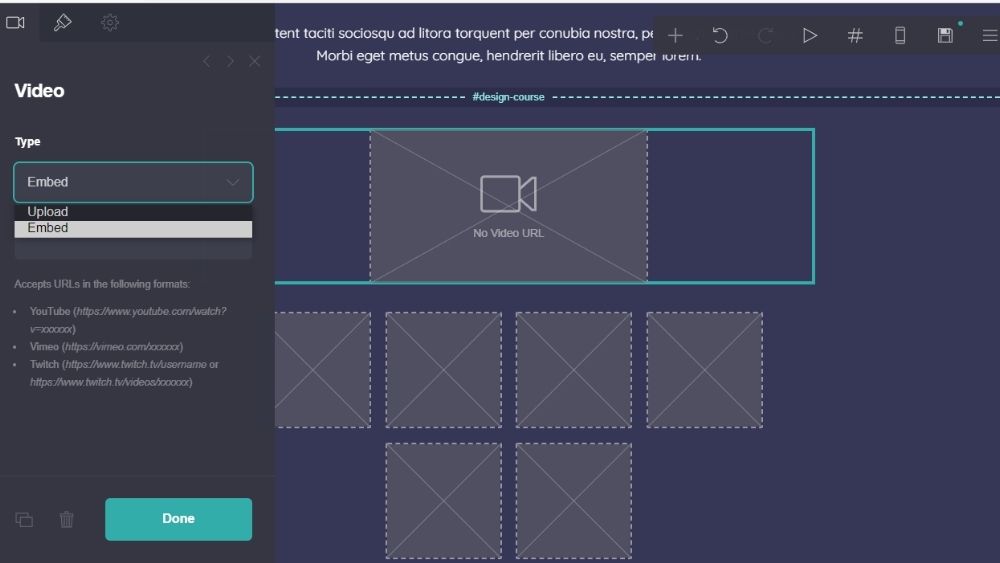 Written content can simply be added as text elements to the Carrd page, while bigger text files like PDFs can be displayed as images or external links. Carrd also gives the option of presenting your visual content as a slideshow by adding the Slideshow element to your page. This also requires a Pro Plan, but it's a worthwhile investment if you want to give your clients a more streamlined experience when viewing your online course presentations and modules.
2. Section Your Online Course Content into Online Classes
If you want to separate videos and posts into classes, you can simulate this by breaking them into sections. To create new sections on your Carrd site, click the + button on your dashboard and select # Control. This will automatically generate a section break at the bottom of your dashboard. You can drag and drop section breaks in between elements to re-arrange and organize your site. Using the # button on your main dashboard will let you view and edit each section as individual pages.
3. Monetize Your Online Course on Carrd
Gating off your online courses behind a paywall is going to be tricky when we're using Carrd. Pro users can accept payments through their Carrd site by adding pre-designed Stripe and Paypal widgets. It's pretty easy to set up these buttons and link them up to your existing merchant accounts.
Alternatively, you can use eCommerce plug-ins like Ecwid, Foxy, or POWr to create an online store right on your Carrd site. These apps allow you to sell your online courses as digital downloads and subscriptions. Take note that these cost extra, though, and require some tinkering to function on your site.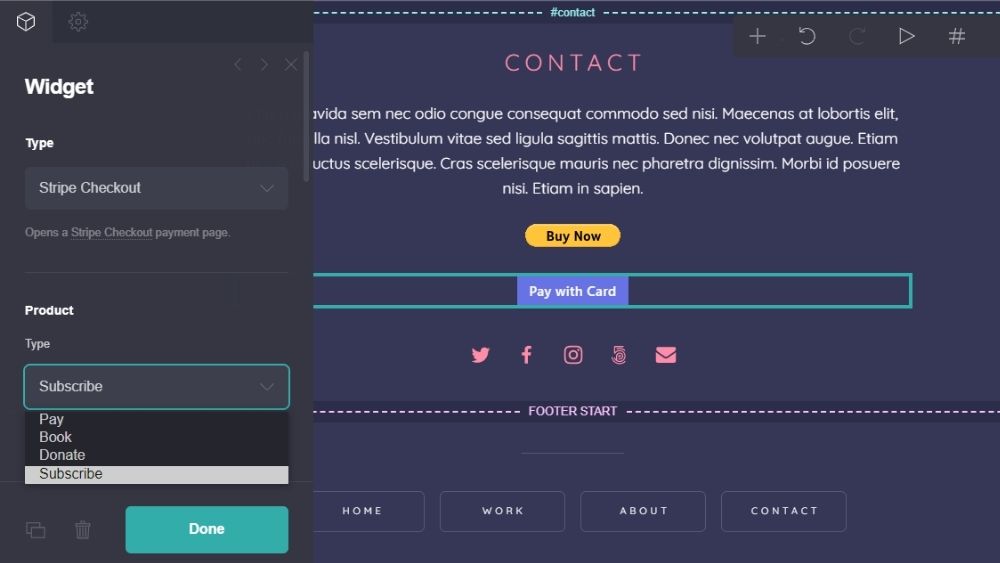 Carrd also has a built-in feature that allows you to password-protect your site. After publishing your Carrd site, you can require visitors to log in using a password of their choosing before accessing your online course content. However, this is a somewhat imperfect solution since you can only password-protect your entire site and not sections of it. If you want to build sign-up forms, for example, you're going to have to do it on a separate domain.
Related Article: Easy Solutions for Hosting Your Online Courses
If you want to gate specific content on your site, you'll have to purchase a membership subscription plug-in like Memberstack. Integrating Memberstack to Carrd allows you to generate log-in forms, create membership tiers, and set subscription expiration dates. This will enable you to have your online course content and online storefront all on the same Carrd site. Check out Memberstack's tutorial if you're interested in trying out this monetization method.

These are our easy solutions on how to host and publish online courses on Carrd. Are there other methods we might have missed? Are there any apps out there that you would recommend for publishing and selling online courses on Carrd? Maybe there's a hidden Carrd feature that we overlooked that you're just dying to talk about.
It's Time to Start Building Your Online Course
If you're a Carrd user eager to delve into the world of online education, Owwlish is here to simplify the process like never before. Owwlish, the ultimate companion for creators of all types, empowers you to elevate your Carrd website into a dynamic online course platform. Whether you're embedding videos, organizing content into classes, or exploring monetization options, Owwlish ensures that your online course venture is smooth and user-friendly. Our solution doesn't stop at simplifying hosting and publishing – it transforms your Carrd site into an immersive online learning hub.
With Owwlish, you can seamlessly integrate payment gateways, manage membership tiers, and even protect content with ease. No need to tinker with complex coding or juggle multiple platforms – Owwlish brings it all together in one intuitive dashboard. Experience the satisfaction of providing your students with an integrated learning journey that fosters engagement, interaction, and growth.
Ready to make your mark in the online course realm? Owwlish is your ally in turning your Carrd site into a thriving educational space. Discover the possibilities, expand your reach, and create an extraordinary learning experience that sets you apart. Don't just create a website – create a dynamic online course platform that resonates with your audience and leaves a lasting impact. Try Owwlish today and unlock the potential of your Carrd site like never before.