There is no denying that the course-creation market is growing. And with it, the search for WordPress themes that are free has also boomed. Now, if you're on the lookout for these WordPress LMS themes, look no further. We've compiled a list of 10 best WordPress LMS themes that are free to use, SEO-friendly, responsive, highly customizable, and up-to-date. And rest assured that these WordPress LMS themes that are conveniently free will be perfect for the savvy online course creator on a budget. It will also be good to note that this list contains great WordPress video course themes that you'll surely love.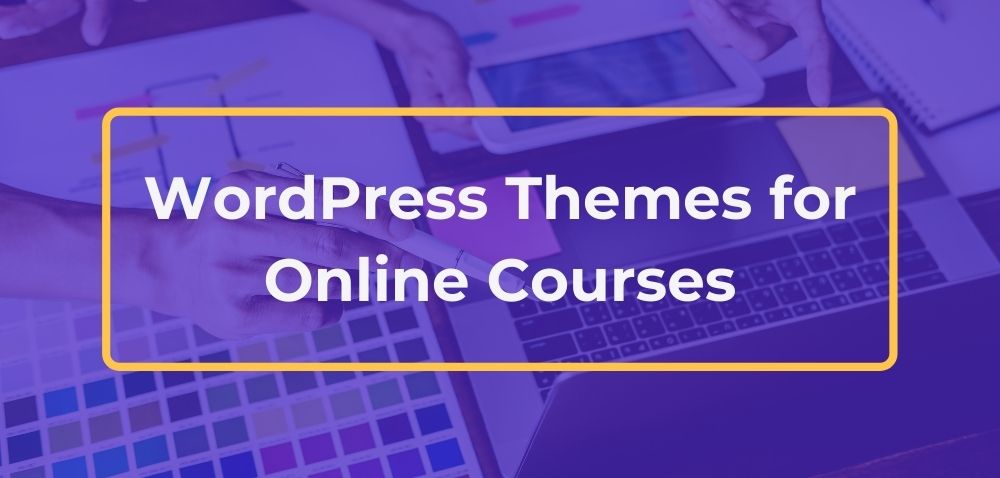 Top Free WordPress LMS themes
Education Zone is specifically designed for online course creators looking for a theme with that online academy feel without all the bloated coding. This theme is SEO optimized, meaning that its base code is made to be as clean as possible for faster loading times and search engine indexing. This WordPress theme boasts customizable menus, CTA buttons, course pages, and even a stat counter. With over 4,000 active installations and an excellent support team, this one is a theme any online course creator on WordPress should try out.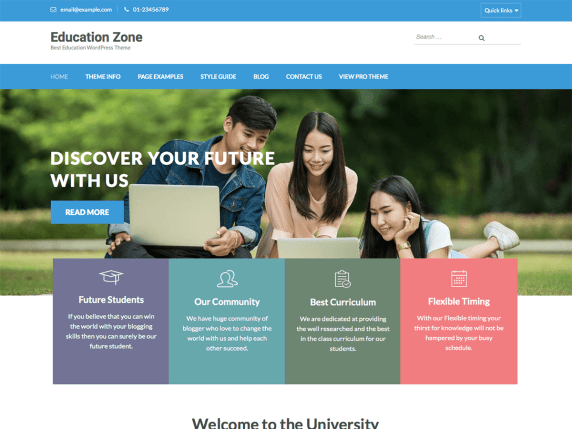 School Zone is like the little sibling of Education Zone. It's an online course WordPress theme for site owners that want a more youthful and fun user interface. While its colorful and eye-catching layout may be more appealing to a younger audience, the theme is highly customizable and can be easily tweaked to accommodate a more corporate or professional aesthetic. School Zone is search engine optimized and has a clean and tested code for faster loading speeds. With over 3,000+ active installations, School Zone is one of the most reliable free themes for online courses on WordPress.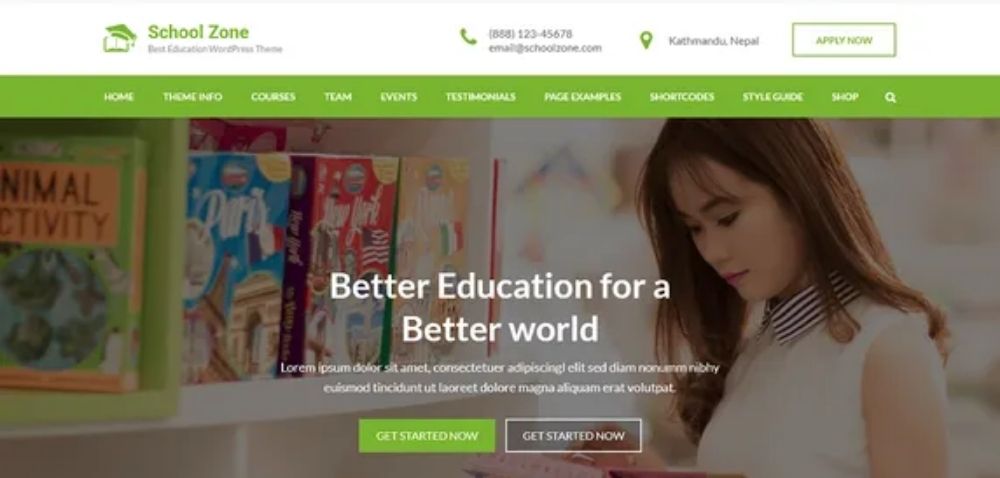 University Zone shares similar codes, functions, and features, with Education Zone, but is for online course creators that want to give that full eLearning academy experience. This online course theme is recommended for site owners who want to offer a diverse and sizeable course catalog. It works well with popular WordPress learning management systems, and its interface is user-friendly to those even with little web design or management experience.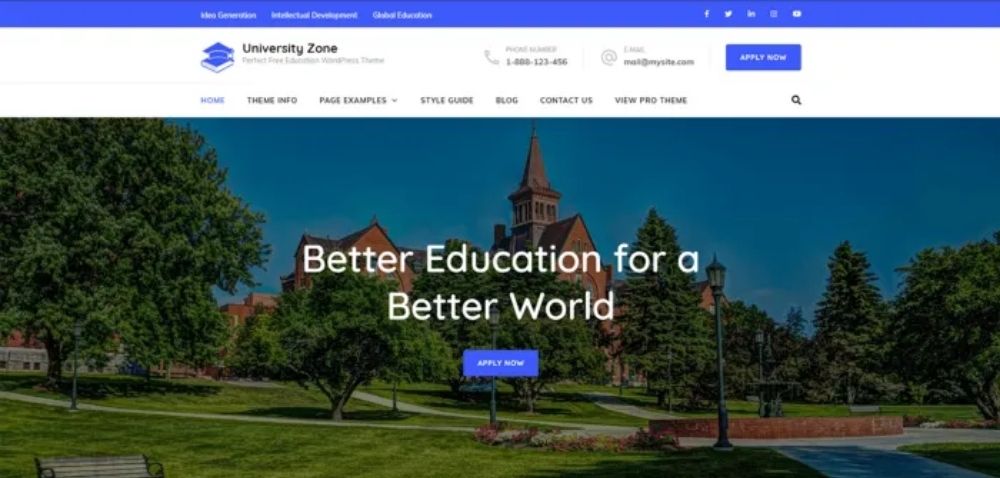 We recommend Signify Education as a powerful online course WordPress theme. We see it fit for online course creators that want a clean yet flexible theme for their websites. This online course theme is perfect for both small businesses and education-related sites. It's a sleek, minimalist, and versatile theme with over 1,000 active installations. It has built-in features for content sliders, testimonial showcases, and portfolio pages. It doesn't immediately scream "online course site," but that's the beauty of it.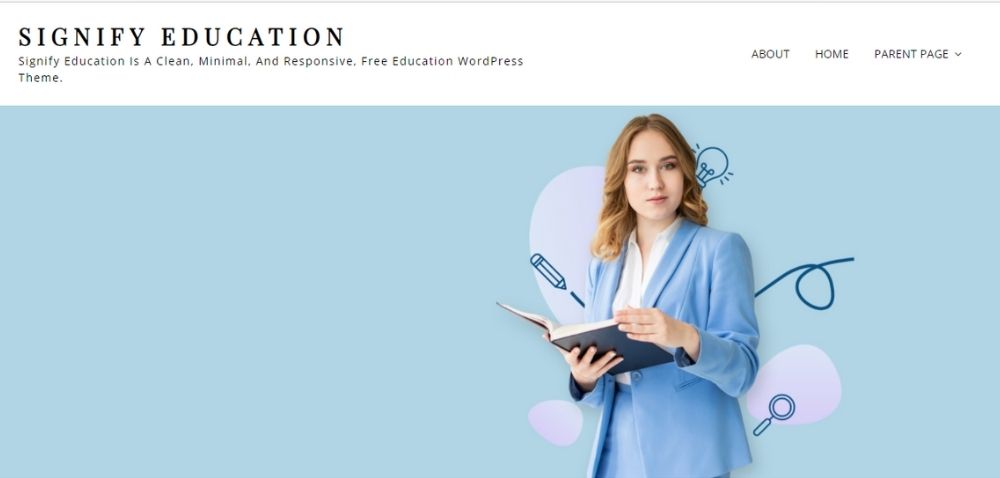 If you're not the best with web design and want a hassle-free, no-code solution, you might want to check out Guten Learn. Guten Learn is made with the less technologically gifted in mind with its user-friendly features and interface. You can modify this theme using Gutenberg Blocks, Elementor, or any other page builder that streamlines customization and editing. This theme is also compatible with other popular quality-of-life plugins like Rise Blocks, Contact Form 7, and of course, Yoast SEO. It's definitely a theme that's made to put web design in easy mode.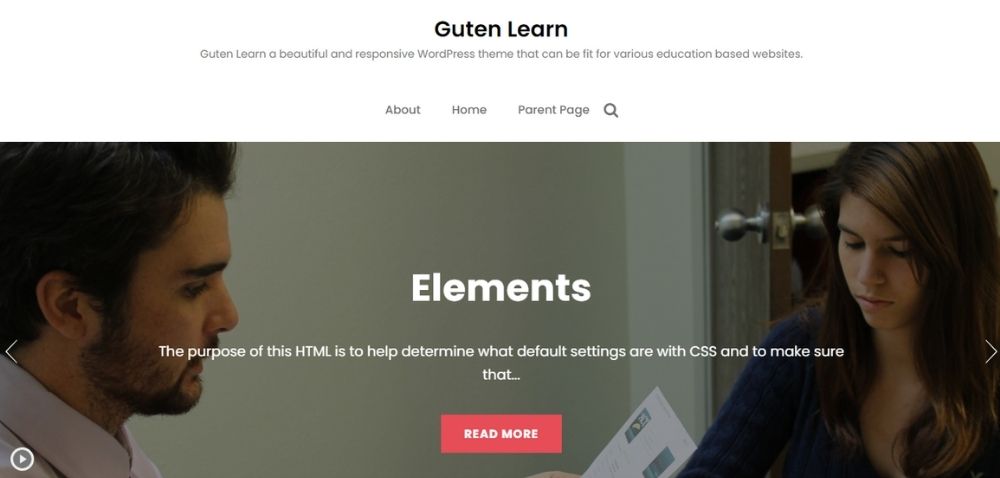 If you're looking to target a worldwide audience with your online courses, you might want to try Advance Education. This theme lets you translate your online course webpage into Spanish, German, French, Arabic, Chinese, Russian, and so many more languages. It's also highly adaptable to tablets and mobile devices, making your site even more accessible. While that makes it relatively bulkier than other themes, Advance Education does have a responsive support team that keeps it up-to-date and user-friendly.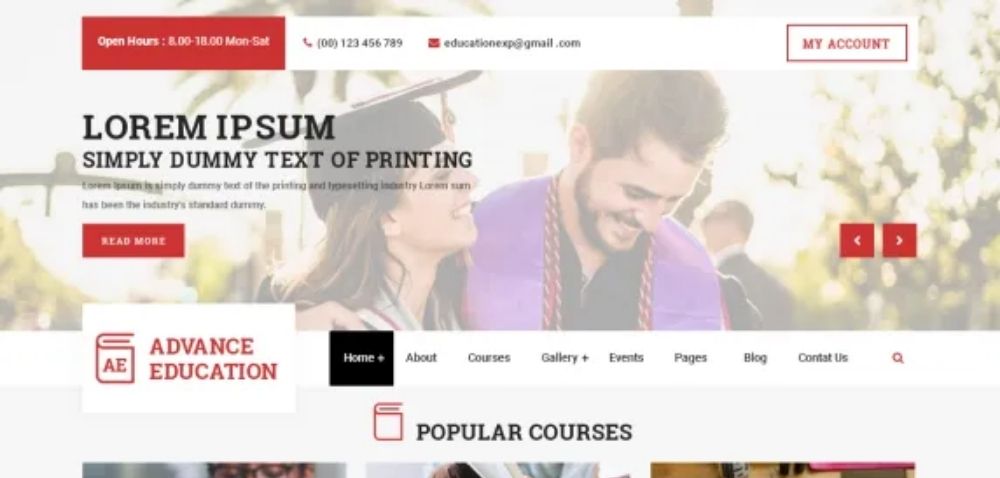 Tutor is a modern-looking, up-to-date theme designed specifically for educational sites and online courses. Its features are simple, but the overall design still gives the look and feel of an academic institution. Even though Tutor is relatively new to the market, it already has 500+ active installations, and its rise in popularity as a WordPress theme for online courses doesn't seem to be slowing down.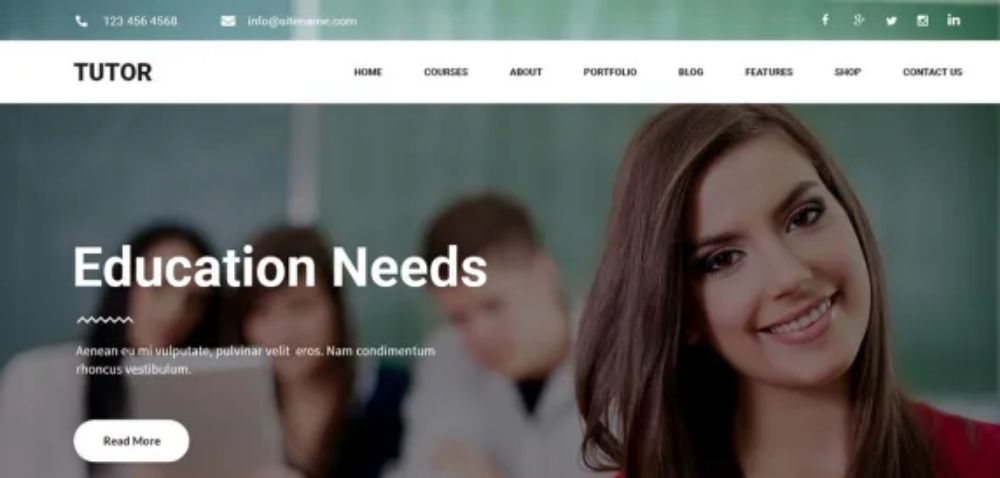 Advance Coaching is a hidden gem when it comes to WordPress themes for online courses. This theme is SEO-friendly, works well on mobile devices and tablets, supports multiple languages, has customizable CTA buttons, has an overall professional-looking layout, and receives frequent and reliable updates. Any online course creator would do well with this theme. Online courses which feature one-on-one coaching or personal training, in particular, will benefit from this theme. Advance Coaching's testimonial section, customizable gallery, and video post templates are huge pluses.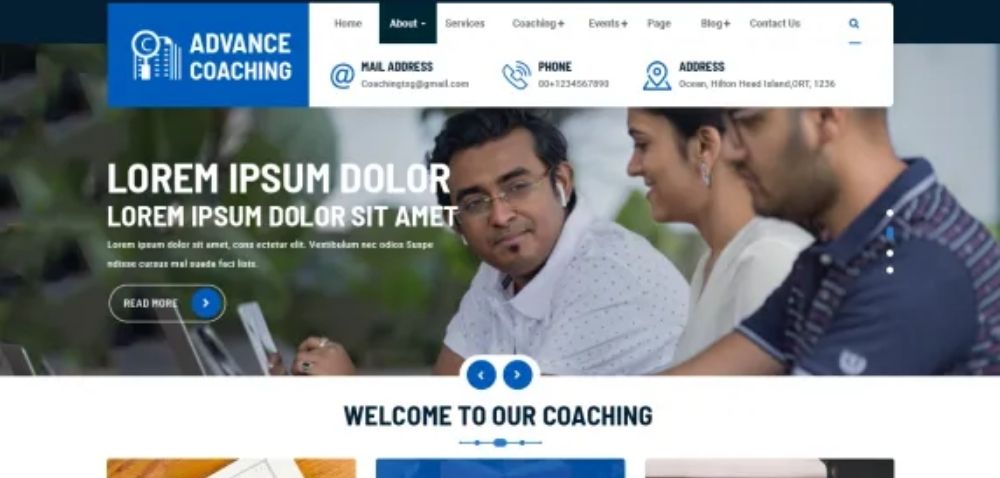 It's hard to go wrong with Educenter. We recommend this theme as a great WordPress theme for online courses. Especially for creative online course creators that want to go all out with designing their website. Educenter is highly customizable and has plenty of color options. Your basics are all covered一the layout is mobile-friendly and the code is SEO-friendly. It also comes integrated with WooCommerce and is compatible with other popular plugins like Elementor, Contact Form 7, and Jetpack.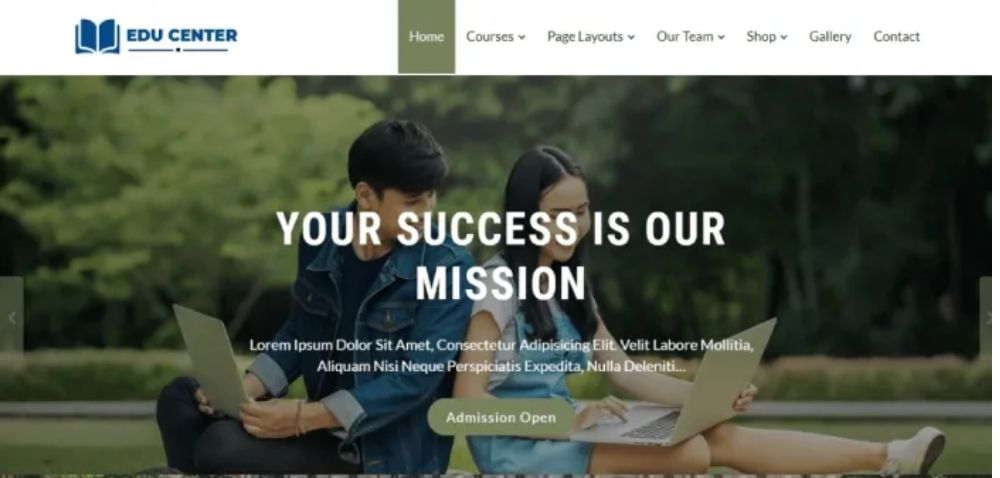 Bizberg is the WordPress theme for online course creators who want something versatile but also tried and tested. It is used by a variety of websites such as casual blogs and corporate landing pages. While it's not specifically made with online courses in mind, you can be sure that it's compatible with all the popular WordPress plugins and very customizable. This is the theme we recommend for those envisioning their site to be more than online courses.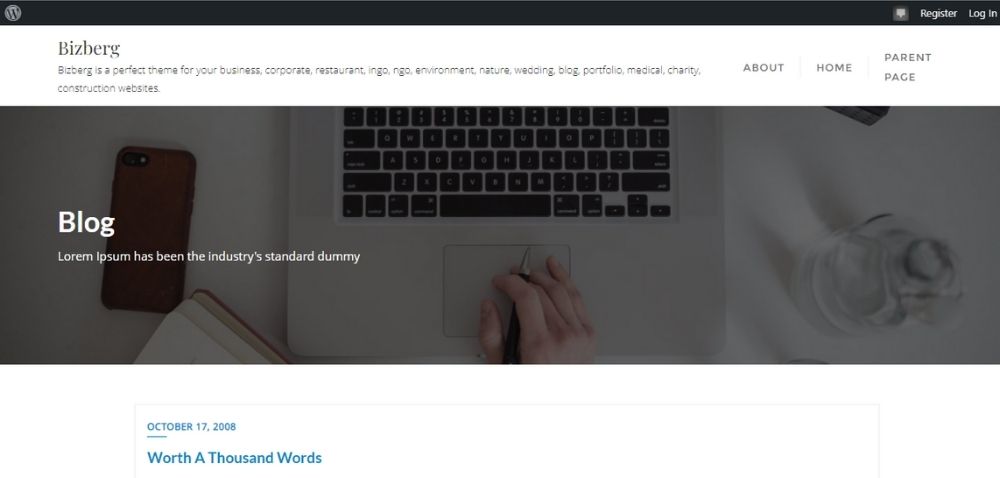 Most WordPress themes can be tweaked for online course sites. However, the list of WordPress themes for online courses mentioned above has all the features that will make your life as an online course creator a little bit easier without breaking the bank. Do you have any recommended themes for other online course creators on WordPress?
It's Time to Start Building Your Online Course
In the ever-expanding landscape of online course creation, finding the right platform to bring your educational vision to life can be a game-changer. As you explore these top free WordPress LMS themes that cater to various needs, remember that there's a transformative solution awaiting you – Owwlish. This brilliantly easy online course platform is designed to empower creators of all kinds, offering an all-inclusive toolkit to seamlessly craft, manage, and monetize your courses.
While WordPress themes provide a solid foundation, Owwlish takes your course creation journey to a whole new level. With its user-friendly interface, interactive features, and comprehensive support, Owwlish enables you to transcend the limits of a theme and create dynamic learning experiences that captivate your audience.
If you're ready to embark on a journey that's backed by cutting-edge technology and an unwavering commitment to your success, Owwlish is your partner. Elevate your online course game with a platform that not only meets your needs but exceeds your expectations. Step into the world of Owwlish today and discover the difference it can make in your online course venture. Your path to educational excellence starts here.
Related Article: